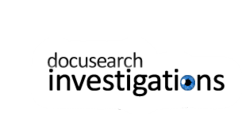 By introducing this new policy, we hope that other companies will have to follow suit.
(PRWEB) November 20, 2012
As a leading provider of investigative services, Docusearch continues to revolutionize the standards and practices within the investigative field. From their professional staff of trained and experienced investigators to their hands-on research using proven methods of discovering information, Docusearch proves time and time again why it remains a favorite with both its customer base and Forbes magazine. Now, to continue this trend, Docusearch has introduced a "No-Hit, No-Fee" policy for its popular reverse phone number search service. The policy provides customers with a hassle-free money-back guarantee that ensures they either receive the information they requested or Docusearch gives the full service fee back. While the primary reasoning for such a policy may appear simplistic, the motivation to create such a guarantee is actually much more complex. To get a straight answer, we asked a Docusearch team member to explain the company's purpose with this new policy:
"The obvious reason for having a money-back guarantee is to keep the customers satisfied. And while that's true, we feel there is a discrepancy between this obvious reason and the reality of money-back guarantees: too many companies create convoluted clauses and conditions that, in the end, inhibit a customer's ability to use such a guarantee, thus inhibit the customer's satisfaction. By introducing this new policy, we hope that other companies will have to follow suit – that they'll have to go back to when money-back guarantees were just that: you got your money back."
Time-Frame and Further Information for Policy Introduction
Docusearch's new "No-Hit, No-Fee" policy is currently live. Any customers now placing an order for a reverse phone number lookup will see the policy proudly displayed upon Docusearch's website. The company currently sees no reason to stop the policy anytime in the future, because the customer response has been "too overwhelmingly positive" for them to consider halting the policy. Customer satisfaction remains the company's sole purpose for creating new services and policies, and their latest policy has proven to be a huge success.
Please take note: the "No-Hit, No-Fee" policy only applies to the reverse phone number search service, which does not cover voice mail pager numbers, beepers, 900 numbers, toll-free or prepaid cellular phone numbers or phone numbers that are currently disconnected. Docusearch does offer some services to cover searches involving these numbers, though the money-back guarantee only applies to the reverse phone number search service.
Docusearch does offer additional money-back guarantees for services outside of the reverse phone number search, though these guarantees cater to the respective service being offered. Docusearch recommends each customer fully read the money-back guarantee to understand exactly what is covered and when the customer receives their money.
Necessary Trust When Dealing with Sensitive Information
When dealing with such information as the name and address attached to a specific phone number, Docusearch understands the need for company-customer trust. The customer must trust that the company is providing them with relevant, accurate information, the kind that will actually help solve legal or social issues. The new policy helps to promote this trust, giving customers the comfort needed during such times when a reverse phone number search may be necessary. From the staffed professional investigators to the recent policy additions, Docusearch continues to prove its dedication to customers.
When someone want to find the accurate information attached to a specific phone number, trust the company that works to earn your trust: Docusearch.
To learn more about Docusearch's reverse phone number search, or the company's other investigative searches, please visit Docusearch.com.