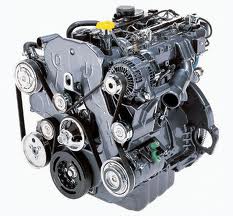 This incentive of free shipping is one method now used by this company to help distribute more engines inside North America.
Indianapolis, IN (PRWEB) March 13, 2013
The Chrysler Corporation created the Durango SUV for the Dodge brand of the company. The mid-1990s introduction to this vehicle helped expand the opportunities for Dodge to be recognized as an industry leader for vehicles other than pickup trucks. The EnginesforSale.org company is now shipping its Dodge Durango engine for no additional cost to SUV owners. This incentive of free shipping is one method now used by this company to help distribute more engines inside North America. More details about the shipments can be found at http://enginesforsale.org/dodge/dodge-magnum-engine.
Both V6 and V8 engines have been used in the Durango since its introduction. The quality of these vehicles combined with the power of the engine have provided alternatives to the Jeep series in the Chrysler family. Both PowerTech and Magnum motors are requested by engine buyers for direct install into preowned Durango vehicles.
These engine types were developed separately by Chrysler and are now included in the in stock inventory of motors for sale online. The Engines for Sale Co. provides price discounts aside from the no cost shipping offer for these Dodge units.
Engine evaluations are a process completed by new engine manufacturers. The internal and external components that are used in engine manufacturing are evaluated and inspected during each build. A typical preowned motor that is sold through secondary dealers is without this important testing due to the high cost involved.
Engines sold through the EnginesforSale.org company are now tested and inspected prior to domestic shipments. This new quality measure is an extra insurance policy for buyers of the company inventory.
The announcement located at http://www.prweb.com/releases/engines-for-sale-company/expands-ford-chevy-dodge/prweb10036149.htm for the creation and publishing of the company website has helped to inform engine buyers of company incentives this year.
The creation of a quotation system now in place is responsible for customers receiving faster and more accurate pricing. These efforts have been invested into by this company to help offer alternatives to manual order processing that can delay engine orders and shipments.
About Engines for Sale
The Engines for Sale company ships all in stock orders without additional charge and this is a new program designed to benefit customers. The discounted motors that are sold through the company website or toll-free telephone number system are routed for distribution in the United States. The complete staff of specialists working exclusively for this company help customers locate engines for gasoline and diesel vehicles. The Engines for Sale company now offers protection with each purchase in the form of an extended warranty program to provide extra insurance to engine shipments and installations for all customers to benefit.