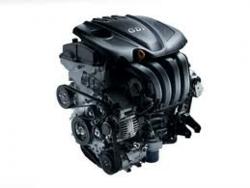 These efforts are helping to raise the quality levels of preowned engines sold on the Internet.
Cleveland, Ohio (PRWEB) February 21, 2013
Dodge Intrepid helped Chrysler to conquer the sedan market in the early 1990s and this vehicle sold millions in the U.S. Sedan owners currently searching for a preowned engine replacement can take advantage of a new discount offered by EnginesforSale.org. A discount has been applied to Dodge Intrepid engines currently in stock. This discount can be applied during the checkout process for orders completed through this company. More information about the discounts and engine types in stock can be found online at http://enginesforsale.org/dodge/dodge-intrepid-engine.
Chrysler used three standard engine types for most of the intrepid vehicles produced. The 2.7, 3.5 and 3.2 engine types were selected and installed in the sedans. Vehicles like the Concorde provided the foundation that Dodge used when creating the power level for the Intrepid.
The preowned motors that are now in stock and sold at a discount to sedan owners include all these engine types to make locating a replacement motor as easy as possible online. These units are now pre-examined upon purchase from distributors to verify engine mileage and quality before sale.
The new evaluations completed before sale are part of a quality control series initiated by this company. While quality of motors can fluctuate from auction sellers online, the Dodge and other automaker editions that are brought to this company for sale arrive from trusted distributors. These companies supply automotive dealerships and other trade industry companies and new contracts are in place for EnginesforSale.org distribution. These efforts are helping to raise the quality levels of preowned engines sold on the Internet.
The new Dodge discounts applied are in response to other inventory upgrades that have taken place recently. The Ford F150 inventory was recently increased and a new price reduction program was put in place.
The news release for this announcement can be located at http://www.prweb.com/releases/engines-for-sale/ford-f150-engine/prweb10194546.htm. These discounts are in response to company initiatives to lower used engine prices for loyal customers of this company. The discounts and inventory expansions are expected to continue throughout this year.
About Engines for Sale
The Engines for Sale company sells and distributes used engines for all popular makes and models. Automaker engines from Ford, Chevy, Dodge, GMC, Honda, Toyota and Isuzu represent the largest portions of the company inventory. Frequent discounts are supplied by this company to help installation companies and owners of modern vehicles to find discounted replacements. The Engines for Sale company supplies quotes through its toll-free number and online quotation service. All prices that are generated by this company are accurate and all customer sales are packaged with warranty protection.