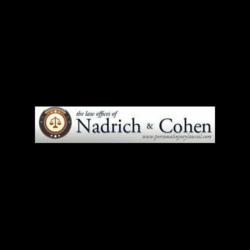 San Diego, CA (PRWEB) March 04, 2013
A woman was hospitalized Wednesday after sustaining minor injuries from a dog attack at a San Diego area convenience store. The incident was reported on February 27th by the local ABC News affiliate, and is said to have occurred at approximately 10 a.m., inside the Corner Liquors store on 3000 block of Adams Avenue.
ABC reports that the dog – a German Shepherd mix – belonged to a local homeless man, and the attack occurred when the man entered the convenience store with the dog at his side. The dog was chained when it started biting the woman, and in response to the attack, the dog owner used the chain to drag the animal out of the building, this according to witnesses.
National dog bite attorney Jeff Nadrich recently spoke out about the incident on his dog bite blog, offering advice to anyone who encounters unfamiliar dogs. According to Nadrich, "Incidents like this happen every day in this country. If you encounter a strange dog, it's important that you maintain a safe distance, avoid eye contact, and maintain a watchful eye on your kids."
Nadrich also points out that breed can play a role. "While breed discrimination may be a controversial subject, there is no denying the fact that certain pedigrees have a greater proclivity toward aggression, at least in terms of statistics. Pit bulls, German Shepherds, Wolf hybrids, Chows, these are just some of the breeds around which you should be particularly careful, especially if the dog is unfamiliar to you."
According to ABC, the owner of the German Shepherd was taken into custody, and the dog has been taken by Animal Control. The female victim is expected to make a full recovery.
About Nadrich & Cohen: Jeffrey Nadrich is a personal injury attorney with Nadrich & Cohen, a California based law firm with offices in 18 locations across California. The firm has offices in Arcadia, Bakersfield, Fresno, Irvine, Long Beach, Modesto, Oakland, Oxnard, Palm Springs, Redding, Riverside, Sacramento, San Bernardino, San Diego, San Francisco, San Jose, Santa Rosa, and Tracy. Nadrich & Cohen handles all types of wrongful death and serious injury accident cases, including auto, truck, bus, motorcycle, and bicycle accidents, pedestrian collisions, boating accidents, dog bites, defective product cases and nursing home abuse. Victims are encouraged to call 1-800-718-4658 for a free consultation with a Nadrich & Cohen attorney.