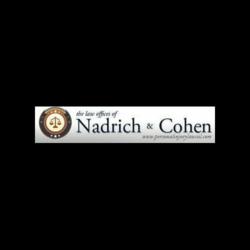 Annapolis, MD (PRWEB) March 11, 2013
The Maryland House of Delegates has unanimously approved a bill that would reverse legal discrimination against pit bulls and their owners, according to a February 21st Associated Press report. The delegates vote 133-0, and the bill will now go to the Senate for final approval. If enacted, the bill will reverse a previous ruling that designated pit bull dogs as "inherently aggressive."
According to the AP, the previous ruling held pit bull owners and landlords to strict liability standards for dog bites, without previous evidence of aggression on the part of the dog. In other words, pit bull owners – and the landlords of pit bull owners – face greater accountability for acts of aggression than owners of other breeds that exhibit similar aggressive behaviors. This new bill would reverse that discrimination, holding all dog owners accountable for acts of aggression on the part of their dogs.
Jeff Nadrich, Los Angeles dog bite lawyer with Nadrich & Cohen LLP, has been following the story closely, and he recently weighed in on the House's unanimous decision. According to Nadrich, "While statistics do demonstrate higher rates of aggression by certain breeds including pit bulls, wolf hybrids and rottweilers, we have seen vicious attacks come at the hands of a wide variety of breeds, and dog owners always need to be held accountable when these attacks occur, whether the animal in question happens to be a large German Shepherd or a Miniature Schnauzer."
Nadrich encourages all dog bite victims to seek medical attention right away, even if no serious injuries are present, and then to speak with a qualified dog bite attorney.
About Nadrich & Cohen: Jeffrey Nadrich is a Los Angeles dog bite lawyer and personal injury attorney with Nadrich & Cohen, a California based law firm with clients in all 50 states. The firm has offices in Arcadia, Bakersfield, Fresno, Irvine, Long Beach, Modesto, Oakland, Oxnard, Palm Springs, Redding, Riverside, Sacramento, San Bernardino, San Diego, San Francisco, San Jose, Santa Rosa, and Tracy. Nadrich & Cohen handles all types of wrongful death and serious injury accident cases, including auto, truck, bus, motorcycle, and bicycle accidents, pedestrian collisions, boating accidents, dog bites, defective product cases and nursing home abuse. Victims are encouraged to call 1-800-718-4658 for a free consultation with a Nadrich & Cohen attorney.