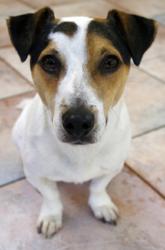 San Francisco, CA (PRWEB) March 30, 2013
The Maryland House of Delegates is currently at odds with the state Senate over a proposed dog bite bill, this according to a March 27th CBS Baltimore report. According to the report, the House unanimously approved and submitted a bill that would end breed discrimination for dog bites. The Senate was expected to approve the bill, but has since proposed changes that would reportedly make it more difficult for dog owners to prevail in court.
As CBS points out, the controversy began with an earlier Maryland court ruling designating pit bulls as "inherently dangerous." As a result of this ruling, pit bull owners – and landlords – currently face greater liability than other breed owners in the event of a dog attack. Since the danger is recognized as inherent, pit bull owners face a very high burden of proof when defending themselves in court. The House dog bite bill seeks to end this discrimination by designating all breeds as potentially aggressive.
San Francisco dog bite lawyer Jeff Nadrich believes that all breeds should be recognized as having the potential for aggressive behavior, and recently commented on the controversy. "When a dog commits of an act of aggression, the dog owner is liable. It doesn't matter whether the animal happens to be a pit bull or a poodle; the case should be weighed according to the injury and the circumstances, and not according to the breed. Hopefully the Senate will reach an agreement that reflects this, in order to ensure the rights of dog bite victims."
About Nadrich & Cohen: Jeffrey Nadrich is a San Francisco dog bite lawyer and personal injury attorney with Nadrich & Cohen, a California based law firm with offices in 18 locations across California. The firm has offices in Arcadia, Bakersfield, Fresno, Irvine, Long Beach, Modesto, Oakland, Oxnard, Palm Springs, Redding, Riverside, Sacramento, San Bernardino, San Diego, San Francisco, San Jose, Santa Rosa, and Tracy. Nadrich & Cohen handles all types of wrongful death and serious injury accident cases, including auto, truck, bus, motorcycle, and bicycle accidents, pedestrian collisions, boating accidents, dog bites, defective product cases and nursing home abuse. Victims are encouraged to call 1-800-718-4658 for a free consultation with a Nadrich & Cohen attorney.