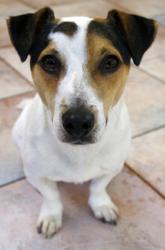 San Diego, CA (PRWEB) April 04, 2013
A Florida boy was hospitalized after receiving a dog bite that severed his finger, this according to a March 29th ABC report. The 11-year-old victim reportedly reached over to pet the dog, which was in a cage at the time. When the boy placed his finger through the slats of the cage, the dog snapped its jaws, removing the left pinky and possibly breaking the boy's forearm.
According to ABC, the boy's father removed the dog from its cage and shot it multiple times, killing it. The remains were later collected by Animal Control. While waiting for help to arrive, the father retrieved the finger from the dog's stomach. The boy was flown to a local hospital by helicopter, and his condition is still uncertain.
San Diego dog bite lawyer Jeff Nadrich recently commented on the case. "Nearly a million Americans are hospitalized for dog bites every year, and half of those victims are children, according to CDC estimates. Because the problem is so epidemic, many states such as Florida (Section 767.04) and California (Civil Code 3342) impose strict liability on the owners of dogs who exhibit acts of aggression.
"If you own a dog with an unpredictable temperament, it's very, very important that you maintain a close watch whenever the animal is in the company of other people, especially children."
Nadrich urges dog bite victims to contact a qualified dog bite lawyer for legal advice.
About Nadrich & Cohen: Jeffrey Nadrich is a San Diego dog bite lawyer with Nadrich & Cohen, a California based law firm with offices in 18 locations across California. The firm has offices in Arcadia, Bakersfield, Fresno, Irvine, Long Beach, Modesto, Oakland, Oxnard, Palm Springs, Redding, Riverside, Sacramento, San Bernardino, San Diego, San Francisco, San Jose, Santa Rosa, and Tracy. Nadrich & Cohen handles all types of wrongful death and serious injury accident cases, including auto, truck, bus, motorcycle, and bicycle accidents, pedestrian collisions, boating accidents, dog bites, defective product cases and nursing home abuse. Victims are encouraged to call 1-800-718-4658 for a free consultation with a Nadrich & Cohen attorney.