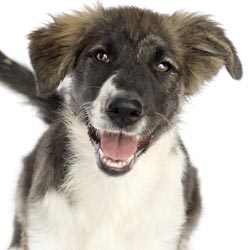 Training a dog is hard work, but there are ways to make it easier
(PRWEB) February 05, 2008
Calgary, AB (PRWEB) February 5, 2008 -- If you're one of the millions for whom training your dog is akin to having a tooth pulled, help is at hand, thanks to respected online advice specialists Professor's House. With features on everything from family life, relationships, your home and more, the website has been providing invaluable information and advice to families for years, and now they bring that knowledge to the tricky task of dog training.
"Training a dog is hard work, but there are ways to make it easier," says David Beart, founder of Professor's House. "A dog's behaviour is mainly dictated by looking at your body language and listening to your voice more than any other reason. So we use this as a starting board and take the rest of your dog training from there."
It's this starting board, coupled with the simple yet effective lessons that Beart and his team at Professor's House share with you, that makes their dog training courses so successful. Even if you've never had a dog before, you'll soon be getting your dog to stay where and when he is told, as well as curb anti-social behaviour like loud barking and tearing up furniture.
In fact, everything attached to training your dog is covered by the wealth of tips and advice that you'll find on the website. These range from the basic vocalization training for your dog, and recognizing the sounds that he's making, to the more advanced dog obedience training that includes how to overcome stubbornness in your dog, as well as how to behave around other dogs.
Other topics covered include dog commands for clicker training, excessive barking, crate training your dog and paper-training a puppy, as well as many more. No matter what level of dog training you require, you'll find it all and more at Professor's House. As the website itself says, raising dogs and puppies isn't difficult if you have the right information. Thanks to Professor's House and their dedicated dog training section, now you do.
ABOUT PROFESSOR'S HOUSE
The Professor's House website is a one-stop solution for all your everyday questions. Covering homes, relationships, children, pets, dog information, cooking and more, and with an active forum where members can share tips and advice, it's an invaluable source of information for people from all walks of life.
Further details about Professor's House are available at http://www.professorshouse.com
# # #