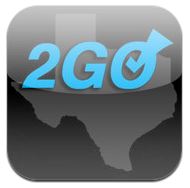 Health Departments Conduct More Inspections in Less Time with Inspect2GO
Orange County, CA (PRWEB) March 28, 2013
Inspect2GOTX (http://www.inspect2go.com/tx/) is a demonstration application designed for health inspectors in Texas. It is free to download, and free to use within the allotted limits. After the limit is reached, the user is prompted for an in-app purchase to continue using the application.
SECTIONS

Consumer Health
Environmental Inspection For Child Care Facilities
Temporary Food Service Inspection Report
Retail Establishment Inspection Report
Retail Establishment Inspection Report Page Two
CAPABILITIES

Inspection Checklists
Electronic Signatures
Create/Email Formatted PDF Reports
Photos (limited)
Sections of the app include Status Buttons for
--OUT - Out of Compliance
--IN - In Compliance
--NA - Not Applicable
--NO - Not Observed
--COS - Corrected On Site
DEMONSTRATION ONLY
Inspect2GOTX is for DEMONSTRATION PURPOSES ONLY, and is NOT to be used for actual health inspections. Prior to using Inspect2GOTX, see legal disclaimer (http://www.inspect2go.com/legal/). For an application tailored to your health department needs, contact Inspect2GO directly.
CUSTOM
Custom applications are available for:

Inspections for other states/counties
Other inspection types
App customization
Cloud database capabilities
Web-based software
ABOUT INSPECT2GO
Inspect2GO, Inc. is a mobile application, cloud database and software development company based in Southern California. The firm's mobile technology includes inspection checklists and native apps with signature capture, photo taking and data collection functions. Custom audit rating and scoring functions are included. PDF inspection reports are generated from the mobile device, or from data stored on cloud servers. The software is compatible with Apple iOS (iPhone, iPad), Windows 8 mobile devices and Android tablets. Inspection results are sent to Inspect2GO's cloud database, or to customers' servers for storage. Advanced features include data charting, graphing and document management. Reports, trends and data feeds can be retrieved from the cloud server via a browser-based web portal. The software is not available on iTunes or the Android Marketplace. Instead, customers contact Inspect2go directly to have the software tailored to meet their unique needs.