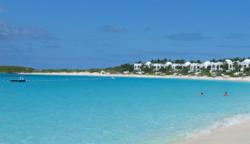 Domain Millwork Launches the latest addition to their Domain Name Portfolio, CaribbeanVacations.net.
(PRWEB) September 28, 2012
The Caribbean Islands are one of the top destinations in the world for warm weather, sunshine, beautiful water, great food, fun activities and friendly people. With such great characteristics, Caribbean Vacations are a must for families, friends and couples. Luckily, a new website has just been developed by Domain Millwork to help visitors learn about each Caribbean island and plan a great trip, from budget conscious to luxury.
When visiting the newly launched CaribbeanVacations.net website, visitors are able to view complete details on the most popular island destinations in the Eastern and Western Caribbean, including Jamaica, Barbados, Cayman, Bahamas, Puerto Rico and more.
Vacation Packages come in many shapes and sizes and the site has them all covered, including Golf Deals, All-Inclusive Resorts, Eco-Tours, Family Trips and Romantic Honeymoons.
Dominican Republic Golf Deals in Punta Cana
Punta Cana is one of the most popular golf destinations in all of the Caribbean. The pro-designed 18 luxury courses line amazing ocean views and cliffs with crashing waves. It is amazing to play in such a beautiful place while experiencing world-class golf and player service. While visiting Punta Cana, a great resort to checkout is the Hard Rock Casio and Hotel. With huge pools, slides, casino, nightclub and beachside activities, this destination is sure to be a good time.
Exploring Cayman Island
Visiting the Cayman Islands is a wonderful experience. Grand Cayman has a large airport that receives direct flight service from Miami (MIA) and many other international terminals. While on Grand Cayman, one of the most popular beaches to visit is 7-mile Beach. This pristine stretch of sand is joined with clear Caribbean ocean water and snorkel spots just off the beach. Other fun activities in Grand Cayman include a Sunset Cruise, Dinner at the Lobster Pot Restaurant and a SCUBA Dive Adventure on one of the many Walls of Cayman.
Party in up in Nassau
Nassau Bahamas is a large cruise port and caters to an energetic crowd. Just outside the cruise ship customs gate are a nightclubs, restaurants and a line of taxis ready to take visitors over to the Atlantis Hotel and Casino. The Atlantis is a great place for entertainment, pool activities, water-sports and casino games. The pool area is extremely popular for the water slides, dolphin show and aquarium.
St. Kitts and Nevis
One of the gems of the Caribbean is St. Kitts and Nevis, a two island Caribbean vacation destination. To arrive by airplane, visitors typically connect in Puerto Rico and finally land in St. Kitts. The only way to get to Nevis is on about a 30-minute boat ride. The Four-Seasons Hotel in Nevis provides a boat shuttle service to guests while also offering Caribbean Punch to all those on board. Once in Nevis, guests will enjoy a lush jungle volcanic island. Things to do on Nevis include hiking, golf and enjoying live music with some of the most friendly people in the Caribbean. Don't forget to try the Wa-hoo!
Domain Millwork is excited to introduce CaribbeanVacations.net and hopes that it helps many people plan and experience a great caribbean vacation. To learn more, visit our blog at http://www.caribbeanvacations.net/blog/.