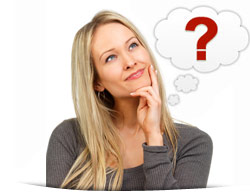 (PRWEB UK) 24 August 2012
Recent research from the Paint Quality Institute by Debbie Zimmer has shown that different colours for doors chosen by homeowners can reflect the different personalities of those homeowners when selecting the colour of their front door. This research is of great interest to Door Handles LTD who have a keen interest in what makes their customers tick. The company also has a sister company called Doorstore who specialise in oak doors. However, their doors do not normally come pre-painted but are sold in their original wooden colour and this research may also effect their future sales strategy as a result.
The colour red is supposed to reflect that of both excitement and power, whereas the colour blue on the other hand reflects a more peaceful and safe household, it is also the most popular colour that homeowners select when choosing to paint their door.
Green is the colour of tranquillity and it also promotes health and safety along with harmony. Due to all of these characteristics it would be well suited to a family home as it promotes many of the personalities that promote a happy family. For people who have a keen interest in colours and how they reflect personalities green is probably the number one choice for most, not just families as having a tranquil and harmonious environment has many benefits in day to day life such as reducing stress levels. It may be possible that the reason health and safety has actually been included for this colour due to the knock on effects of the other characteristics.
Black represents power and authority...number 10 Downing Street springs to mind. This colour can often be found in areas of wealth. There may be something in this one, take a walk down Mayfair in London and notice how many black doors there are. This could be either because they are aware of what this colour represents or it could be a simple coincidence. Black has another personality and that is sophistication. For people in the know it can be a good way of letting others know the type of personality that they want to reflect. This colour is ideal for any business that wants to portray a sophisticated image to their peers.
Some people may laugh this research off as the latest fad, whist others who are more open minded may read more into it as colour association with personality is not a new thing. It has been around for a very long time and often cited by psychologists when trying to assess their patients mood and state of mind.
To find out more related news visit http://www.doorhandlesltd.co.uk/blog/