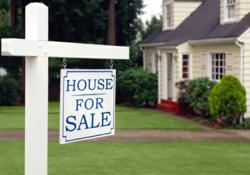 (PRWEB UK) 24 June 2012
It seems the big trend of 2012 appears to be 'space'. Recent research by HSBC has stated that an attic renovation can add around £20 876 to a property. With many people in the property market having already acknowledged this their attentions are now turning to other areas that can be renovated such as the garage. Door Handles LTD who is one of the leading suppliers of internal door handles in the UK and Ireland is currently giving weekly tips on how to increase the value of properties. The company who is the exclusive stockist Dorspec has a very close relationship to the construction industry and therefore has a very good insight to the trends in this sector.
The reason why garage renovations are so highly sought after at present is due to the fact that they are a great way to increase the living space without actually having to extend the property. Traditionally the garage is a place where a vehicle is stored but it is becoming much more common these days to see a garage used for many other purposes.
Some garages are being renovated into games rooms for children as a safe environment for their children to play, whilst still being on the property of the house. They can easily be transformed from an ordinary garage into a games room by removing any dangerous objects, adding carpet and bean bags. Televisions and games consoles are another great use for the garage as they keep any undesired noise outside of the house. However it is not just children that can take advantage of a games room. Something like a pool table or dart board can be enjoyed by the more mature house members.
Another great use for the garage is turning it into a personal gym. Weights machines, treadmills and exercise bicycles take up a considerable amount of space in a house. They are also heavy and have the potential to damage carpet and floorboards, whereas placing these items in a garage is an ideal location as they are much easier to transport via the large garage door entrance rather than edging them through narrow doorways.
By renovating the garage into another room such as a playroom or gym will certainly be attractive to those house hunters who are looking for that little something extra and may certainly give it an edge over other competition in a similar price range.
Find out more renovation tips at http://www.doorhandlesltd.co.uk