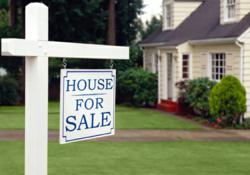 (PRWEB UK) 7 July 2012
Leading online supplier Door Handles LTD is this week giving advice to their customers about how to avoid underestimation the costs of renovations. The company who is the sister company of oak doors supplier Doorstore has a very close relationship to the renovation industry due to their selection of products and like to keep their customers up to date on the latest trends.
9 out 10 times renovation work will usually cost more than you expect, which is why you should always have some sort of contingency of around 10-20% just in case you need extra cash to complete the job. If you do not have a contingency in place it can be a nightmare when trying to complete a project and can sometimes mean that the project may have to be put on hold indefinitely.
A lot of the time these hidden costs don't come to the surface until a project has already begun. These items are usually uncovered long after the budget was drawn up and usually because they were simply forgotten to be entered or sometimes due to a change to the specification or the work required.
If you have not undertaken a similar project before it is advised that you take a look at projects done by other people so that you can get a better idea of what will be involved instead of having to second guess.
Another option is to get an estimate from a builder to help give you an idea of the costs involved and the timescale required. Keep in mind that this will not be a quote so the builder cannot actually be held to this. However most experienced builders should be able to give you a pretty accurate prediction of what will be involved.
It's a good idea to prepare your own budget by trying your best to be as meticulous as you can by listing all the tasks that you can think of as well as the materials required also with estimates. Keep in mind that items such as skips and scaffolding are not usually provided by the builder and this is something that will have to be paid for by yourself as this can be often over looked.
Read more renovation tips at Door Handles LTD.