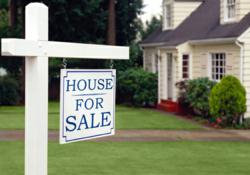 (PRWEB UK) 25 July 2012
Door Handles LTD is continuing with their weekly tips on home improvement by this week giving advice on choosing the best home interior designer. A home is perhaps the most important material thing in the world which has a lot of emotions attached to it. Everyone loves their home and wants to build it in a stylish and elegant way. Although, every one of us has different home interior designs as per one's own choice but we don't see a good combination in every home. Many homes can be lavishly designed but poorly presented. This is because the home owner could not get the best home interior designer for him or her.
Choosing the best home interior designer individual or a company is a very important factor whilst looking for the unique home improvement. Well before making the decision as to contracting the best home interior designer, it is important to put many factors into consideration. Whether to hire an individual or a company for home improvement, make it sure that the said person meets all of the requirements to become a perfect home interior designer.
Considerations for the Best Home Interior Designer:
Here are being enlisted some considerations, which once observed, would go a long way in designing the perfect home interior:

First of all, create a list of the home interior designers within locally. Selecting a person locally would be much more beneficial because he would understand the requirements more professionally. Then it is time to short-list the persons according to their repute, reviews, reliability and, of course the budget. There are online directories of many home interior designers and can get the contacts from them.
Once done with short-listing, pursue the portfolios of all of the designers. It would further simplify the choice. A professional and reputed designer would have its own website where its projects would have been displayed. Browse through those displays and find out the one that suits the most. Moreover, online portfolio would also confirm whether the designer is professionally competent and government approved or not. The license and registration number would make the work genuine.
Before hiring a home interior designer, contact only those persons who are expert in this area. A great number of designers is doing corporate stuff only but you should select the one more competent in home décor.
When it is about interior designing, have to look for the qualification and certification of the designer as well. A competent designer would also have good amount of training and experience. Moreover, the designer's background information is also necessary to make the final decision.
The rapport of a designer is very important and should never be undermined because these are add-ons that really pay for the value. They can't earn a good fame for their work till they are expert at it. In the same way, reputed and recognized home interior designers would deliver the professional output in a more satisfactory way.
Keep it in mind that the final outlook of a home interior depends on the decision as to the selection of the home interior designer.
Get more interior design tips at http://www.doorhandlesltd.co.uk/blog