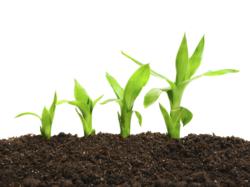 The projection for the current year is to expand the service to 100 schools
Scottsdale, AZ (PRWEB) October 23, 2012
This year's growth plan for Dorm Room Movers is more aggressive than any of the previous years, and with the rave reviews they received this past season it's no surprise that they'd shoot for the stars. One mother wrote in her customer survey, "Loved what Dorm Room Movers did for my son! Wish you were at every campus so my two daughters could use your service." The company is committed to expanding its Summer Storage services wherever they are needed.
The storage and moving services were offered on 27 campuses across the nation for the 2011-2012 school year, and the projection for the current year is to expand the service to 100 schools. The additional schools will mean hundreds of thousands of new students will have the opportunity to take advantage of the storage services the company has to offer.
Growing to 100 schools won't be an easy feat. The company is hiring several employees to assist with their expansion. The new team members will be helping with operations, web design, graphic design, marketing, customer support, and sales. They will be working out of the newly expanded office in Scottsdale, AZ.
For employment opportunities visit http://www.dormroommovers.com/jobs
To request the summer storage service at your school email info(at)dormroommovers(dot)com
About the company:
Dorm Room Movers was founded in 2007 with the goal of simplifying moving, storage and shipping for college students everywhere. With its Summer Storage, Ship Home, Ship to School, Study Abroad Storage and Local Move services, the company has assisted thousands of students across the country. Since inception, the company has shown rapid and consistent growth, adding new services and markets each year.