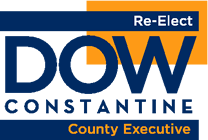 Seattle, Washington (PRWEB) March 22, 2013
King County has reached its goal of using or producing renewable energy equal to half its overall energy needs, said King County Executive Dow Constantine announced in his 2013 State of the County address.
"Using innovations like capturing methane gas at our Cedar Hills landfill and waste water plants, we have cut our energy needs, avoided production of greenhouse gases, and saved the public more than $2 million per year," said King County Executive Dow Constantine.
The County's set its goal of using or producing 50 percent renewable energy in its 2010 Energy Plan, which advances the use and production of renewable and greenhouse gas-neutral energy. The renewable energy goal encompasses the energy used in King County's 1,450 buses and trolleys, waste water treatment facilities, government buildings, and vehicles.
King County's operations annually consume more than 3.6 trillion BTUs (British Thermal Units) of energy. By the end of 2012, King County was generating or using nearly 2 trillion BTUs of renewable energy, or about 53 percent of its energy requirements. Just four years ago, that figure was only 14.6 percent.
Capturing methane gas from decomposing garbage in the landfill, scrubbing it, and sending it into a pipeline to be used by residents and businesses as natural gas is contributing roughly 1.4 trillion BTUs. Other efforts involve capturing and reusing gas from the waste water treatment project to help power waste-water plants.
Contact Information:
Dow Constantine
206-282-1805
dowconstantine.com
info(at)dowconstantine(dot)com