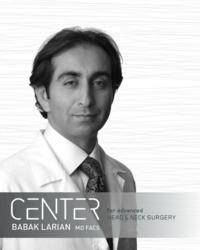 Los Angeles, CA (PRWEB) February 12, 2012
It has been just under 4 months since Adele underwent vocal cord surgery and she is already returning to the stage this Sunday to perform at the Grammys. But can her voice really handle such a big performance?
According to ENT surgeon Dr. Larian, 4 months should have been enough time for her vocal cords to fully recover. As long as she rested her voice like her surgeon instructed and on check up has healed well, she will be able to sing just as well as before.
Her performance marks a comeback from throat surgery and a disappearance from the public eye while her music continued to dominate around the world.
Adele underwent laser surgery to remove a polyp from her vocal cord; the laser went in her throat and cut off the polyp and then repaired the hemorrhages.
Adele's doctors instructed her not to talk for 8 weeks after her throat surgery so she could heal properly. During November and December she used her iPad to communicate, as well as found a few mobile apps that could speak for her.
She is up for 6 Grammys on Sunday, including Album of the Year, Record of the Year and Song of the Year.
Dr. Babak Larian is an ENT Surgeon in Los Angeles California.
###