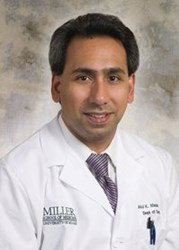 Dr. Madan Points to Coach Ryan's Changed Habits as the Real Lap Band Surgery Success. (213) 973-2263

Los Angeles, California (PRWEB) March 15, 2013
The New York Jets football team got additional sports coverage last year, with Coach Rex Ryan's announcement that he lost over 100 pounds through lap band surgery. He told CBS reporters that he was shocked when he discovered that he weighed 348 pounds, and that diet and exercise was a constant yo-yo of losses and gains. "Basically", he says, "it teaches you how to eat like a human". However, Coach Ryan didn't see big results for more than two years, when he integrated smaller portions and exercise back into his lifestyle. Bariatric surgeon Dr. Madan applauds Coach Ryan's progress, and agrees that successful surgery includes lifestyle change of restricted diet and exercise, but that the LAP-BAND® procedure can quickly instigate weight loss.
Although Coach Ryan is now a paid spokesman for Allergan's LAP-BAND® system, he says that he signed up for surgery before signing the contract. His brother lost 60 pounds by 2012 along with him.
Celebrity Carnie Wilson would agree with him on the need for working out as a supplement to surgery. Her three-a-week weight training sessions, along with walking, make an impressive exercise schedule. As a former singer in the band Wilson Phillips, she chose to embrace the limelight of bariatric surgery rather than be embarrassed by it. She's had to do multiple surgeries, which is not unheard of, but has currently lost 40 pounds after lap band installation.
Weight loss surgery such as LAP-BAND® does take management afterwards, even though the actual procedure only takes a day. In January 2013, the Huffington Post pointed out an embarrassing public incident at the White House by weatherman Al Roker, correctly indicating that lap band surgery has some side effects.
Dr. Madan agrees with the Huffington Post, in that surgery is "not a quick fix". Having done more than 2,000 bariatric procedures, he has seen the need for patients to stick to the post-surgical follow-ups with their doctor for motivation and adjustments. Many can be alleviated by following post-surgical directions, such as chewing multiple times and swallowing. Food does take longer to process since the stomach is cinched tight, but adjustments can always be made to a band that's too restrictive - or not restrictive enough. Fatty foods must be minimized, because they often cause diarrhea or gallstones. Food eaten quickly without enough chewing can come up much more quickly, and liquid must be sipped along with food to help the stomach process what goes in.
Dr. Madan has written 175 articles, and was the first in Memphis to perform a laparoscopic gastric bypass. To date, he has performed over, and was first to offer an incision-less treatment for post-operative weight gain. As the former Chief of Laparoendoscopic and Bariatric Surgery Division at the University of Miami, Dr. Atul Madan may well be considered an expert in his field. Dr. Madan won the 2007 SAGES Young Investigator Award, was honored by the American Medical Association Physican's Recognition Award, among others. Dr. Madan's patient reviews are consistently high, and he received the 2011 and 2012 Patients' Choice Award.
For more information on Dr. Atul Madan or the LAP-BAND Surgery, call (213) 973-2263, or review more on Dr. Madan on http://dr-atul-madan.com/.