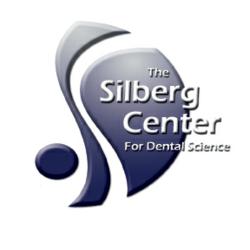 Only 1% of dentists in the USA are certified LANAP Laser Dentists; Dr. Silberg is proud to be among this elite group.
Pittsburgh, PA (PRWEB) March 20, 2013
On February 9, 2013, Dr. Mark E. Silberg completed a yearlong training program with the Periolase MVP-7 Laser in Cerritos, California. The training culminated with this last day of education – the last full day of a five day, one year program in order to demonstrate the skills, knowledge and proficiency necessary to be able to properly treat periodontal disease, herpes virus cold sores, peri-implantitis and bio-stimulation. In total, Dr. Silberg spent 40 hours in training classes to earn his LANAP Certification – 32 hours in the classroom and 8 hours treating actual patients under the direct supervision of certified LANAP instructors.
Why is this noteworthy? Currently there are an estimated 130,000 dentists in the USA and only 1,300 are certified LANAP Laser dentists. That translates to only 1% of all dentists. Other laser systems are being sold on the market but the Periolase MVP-7 is the only laser with a patented, FDA approved protocol for the treatment of gum disease. Many lasers are sold to dentists with very little training and many companies only provide a CD to watch and provide no training whatsoever.
Dr. Silberg believes that his patients deserve the most up-to-date science and technology that are available. He has been frequently heard saying that, "Good enough never is." That is why he bought the world's best laser and took five full days out of his busy practice to insure that any patient that seeks his care will have the best available care. As a nationally recognized leader in his field, his mission is to help people have "Real Teeth For Life" in order to eat, smile and function in health, free of pain and to be able to age with dignity and grace.
The Periolase laser provides effective treatment for gum disease without the need to cut or stitch the tissue. As a result, patients report little to no discomfort afterwards and require no prescriptions for antibiotics or pain relievers. Conventional periodontal surgery often causes major tissue shrinkage and long teeth, as well as sensitivity to cold afterwards. Laser treatments avoid these unpleasant side effects.
The Periolase laser has additional uses besides treating gum disease. The laser is extremely effective in treating cold sores and common mouth ulcers and can make them disappear within a couple of days. This happens as a result of bio-stimulation. Bio-stimulation is a method of stimulating the cells in the body to heal just by exposing them to the right wavelength of light for a period of time. It appears to improve the microcirculation, the immune system, nerve conduction, reduces inflammation and improves the repair of collagen. This helps tissues heal faster.
Dr. Silberg is the founder and director of The Discovery Study club, a local branch of The Seattle Study Club. Currently, there are 35 member dentists that meet monthly for continuing education workshops, lectures and seminars. Dr. Silberg has lectured on periodontics, implants, bone building and how to build a value-based practice both locally and nationally. He has also co-authored a book titled Valuocity-A Fable for Dentists. Dr. Silberg is proud of his many accomplishments in the field of periodontics and is recognized as having the most trusted, respected and admired periodontal and implant practice in Southwestern Pennsylvania.
About Dr. Silberg: The Silberg Center for Dental Science is the leading periodontal and implant practice in Southwestern Pennsylvania providing services to patients from Pennsylvania, Ohio and West Virginia. Our primary aim is to educate and partner with our patients and allow them to choose the care that is consistent with, and respectful of, their individual dental needs, values and beliefs. Visit http://www.pittsburghdentalimplants.com for more information about Dr. Silberg and The Silberg Center for Dental Science.