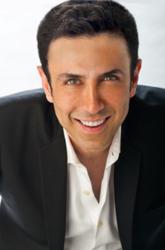 Epione is designed to offer patients comfort, convenience and privacy [and] the most advanced technology available for skin, hair and body countouring.
Beverly Hills, California (PRWEB) March 04, 2013
Epione a Beverly Hills cosmetic plastic surgery clinic, popular with movie stars and other celebrities, may have the solution to fine lines, wrinkles, skin discolorations and other signs of aging and sun exposure with the introduction of the latest technology in cosmetic dermatology. Epione recently announced a $100 Gift Certificate offer to new patients who sign-up for a free newsletter on their web site and is educating patients about the latest cosmetic procedures.
Procedures such as laser technology, Botox and dermal fillers such as Radiesse, Juvéderm and Restylane have become highly sought after cosmetic treatments for getting rid of wrinkles, hyperpigmentation, and other common skin-related issues.
"Epione is designed to offer patients comfort, convenience and privacy," says Dr. Simon Ourian, M.D. a board-certified dermatologist in Beverly Hills and founder of Epione. "We specialize in the most advanced technology available for skin, hair and body contouring and our experienced staff is dedicated to providing our clients with the highest level of personal attention and care."
Dr. Ourian is considered a leading authority in the use of laser technology and other noninvasive aesthetic treatments and developed the Coolaser™ and Coolbeam™ procedures utilized by other doctors all over the world. Patients seek our Dr. Ourian and Epione for cosmetic surgery treatments, vein treatment, laser skin resurfacing, Botox and chemical peels.
"Today patients can opt for a number of treatment options," says Dr. Ourian. "I recommend patients consider the cost and complications associated with traditional plastic surgery treatmetnts and know what other cosmetic dermatological alternatives are available that can produce the same results at a fraction of the cost and help you achieve long-lasting results that help you look your very best."
California is blessed with abundant sunshine and beautiful weather year round. Sunshine has many benefits and in moderation can be good for the mind and the body, provided people protect themselves. According to the American Academy of Dermatology, (AAD) more than 3.5 million skin cancers are diagnosed in two million patients in the United States annually. By 2015, it is estimated that 1 in 50 Americans will develop melanoma in their lifetime.
Dr. Ourian is a tireless advocate for skin cancer prevention and detection. Dr. Ourian reviews important suggestions for staying safe in the sun.
First, Dr. Ourian recommends applying a broad-spectrum, water-resistant sunscreen with a Sun Protection Factor (SPF) of 30 or more to all exposed skin. Second, wear protective clothing, like a wide brim hat, longer sleeves and sunglasses. Third, avoid tanning salons and tanning beds. Finally, Dr. Ourian recommends those with light-toned skin and eyes to visit a dermatologist once or twice a year.
About Dr. Simon Ourian and Epione
Dr. Ourian founded Epione Beverly Hills in 1998. Epione was one of the first centers in California dedicated to the practice of aesthetic laser procedures and non-invasive procedures. He is considered a leading authority in the utilization of lasers for noninvasive aesthetic treatments.
Dr. Ourian reviews skin care solutions on television and radio regularly and has been featured as a leading authority in numerous national and international publications such as Cosmopolitan, Harpers Bazaar, Marie Claire, Redbook, and USA Today, as well as on television segments for Extra, NBC News, Discovery, and Fox News.