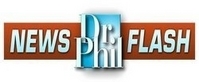 Los Angeles, CA (PRWEB) January 27, 2010
Dr. Phil takes a revealing look behind the headlines at the human toll and the challenges of rebuilding Haiti though the eyes of Drs. Travis Stork, Jim Sears, Lisa Masterson and Andrew Ordon. The four hosts of the syndicated, Emmy-nominated daytime talk show The Doctors, along with Executive Producer Jay McGraw and his brother Jordan McGraw, travelled to Haiti last week, bringing with them more than 7,000 pounds of much needed medical supplies requested by the American Red Cross. The four doctors, who are all practicing physicians, were responding to the immediate and tremendous need in the quake-ravaged country. This revealing episode of Dr. Phil airs on Wednesday, January 27 (check local listings).
Wound care items, antibiotics and IVs were a large part of the 3 tons of supplies because, according to Dr. Stork, "People are being treated for injuries now that should have been taken care of over a week ago." Added Dr. Sears, "I can't think about what I'm seeing here, because it's overwhelming."
Dr. Phil hoped that the show would serve as a reminder that despite the tremendous outpouring of contributions from around the world, much is still needed: "This is about everyone coming together and making a little bit of difference," he said.
Also on the show, Dr. Phil speaks with a team of nurses from Jackson Memorial Hospital in Miami, FL, including several trauma nurses who are Haitian and have lost family members. These caregivers turn to Dr. Phil to for advice on how to cope with their feelings of loss while simultaneously caring for wounded survivors. Dr. Phil also reunites former NBA player and Haitian native Olden Polynice with his father, who was trapped by - but survived - the earthquake. The two have not seen each other in over three years.
Click here to view a clip from the show.
About The DR. PHIL Show: The syndicated series, Dr. Phil, was created by Harpo Productions, and is produced by Peteski Productions in association with CBS Television Distribution. It is broadcast on over 214 stations representing 100% of the country. Since its debut in September 2002, the series has been ranked second among all daytime talk shows and consistently ranks among the Top Ten of all syndicated strips (Source: NSS Ranking Report).
###