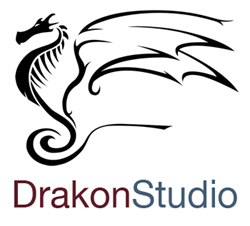 This industry has always been my passion, and every type of project we touch introduces new challenges and new creative opportunities.
NEW YORK, New York (PRWEB) March 26, 2013
Change. Growth. Expansion. DrakonStudio Inc. is embracing all three. Being more than two and half years standing, DrakonStudio has grown into the Long Island video production niche with enthusiasm and creativity.
With more than 20 years combined experience in video production, post production and online marketing, the crew of DrakonStudio work together on every project, every video, and every transfer with their own individual expertise.
"I have been with the company since the beginning, and I am very proud to continue with it as it grows," said Chris Tsalikis the Production Manager at DrakonStudio. "This industry has always been my passion, and every type of project we touch introduces new challenges and new creative opportunities. We look forward to building our presence as Long Island's dedicated video production house."
DrakonStudio focuses on six types of video production services…

Video Production
Post Production
Tribute Videos
Event Videography
Film to Blu-ray Conversions
Tape to DVD Transfers
…and delivers on four other business and corporate services.
Website Design
Online Marketing
Graphic Design
Still Photography
With a team dedicated to every type of project, DrakonStudio offers a blend of originality and proficiency.
Right now, the design team is working closely with the webmaster to create a whole new website for DrakonStudio. With the image of DrakonStudio the same, an evolution of images, samples and design is coming to represent the growth.
Alongside the many internal changes coming to the DrakonStudio website, the production crew has been busy with many different projects happening at once. To view the many videos available, http://www.youtube.com/drakonstudio is waiting.
The most recent projects include an ice skating show with Olympic athletes Johnny Weir and Emily Hughes; a video highlighting the story of a young boy and his fight against Leukemia with the help of a local, non-profit organization, Contractors for Kids; a music video with YouTube Sensation So Tiri, the Greek rapper who raked in over 1.5 million views in his latest video; and a rock concert with more than 50 students from Rock and Roll University at the YMCA Boulton Center in Bay Shore.
With the launch of its newest website addition, shop.drakonstudio.com, DrakonStudio makes it easy for family, friends and performers to take home their show on Blu-ray or DVD.
There are many ways to join DrakonStudio:
About DrakonStudio:
Using the cunning creativity of its crew, local Long Island video production company DrakonStudio delivers a dose of double-duty, descriptive deftness with every personal or professional production and project.
DrakonStudio is conveniently located at 321 Dante Court, Suite 9 in Holbrook, New York 11741.
About Nexteppe (http://www.nexteppe.com):
Nexteppe provides dealerships with a dedicated support team and a full suite of all-in-one products including InControlPro, Comment Builder and ProSHOTS. Take your dealership inventory marketing and management to the next level with Nexteppe. Learn more about how we can enhance your website's design and enhance your inventory marketing and management by visiting us on the web or calling our New York office at 888-572-8892.