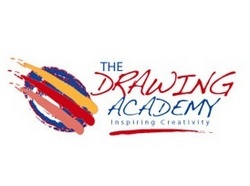 Research shows that direct involvement by communities in arts activity can contribute significantly to individual and community well-being, can contribute to the efforts of government agencies in realizing their policies for community development and enhance their efforts in attracting the creative class
High Point, N.C. (Vocus) June 25, 2009
Melody Miller believes in creativity and artistic expression for people of all ages and demographics. The Drawing Academy, her new innovative business venture opening in the fall of 2009 in High Point, will serve as an art initiative for the entire Triad community.
A key part of the Drawing Academy's purpose is to serve as an extension of the home-school classroom, providing an artistic liaison for parents developing a highly individualized curriculum for their children. "Our hope is to serve as an open-door resource and gathering place for the home-school community," Miller says.
But where many see art as a kid-centric activity, Miller, a fine artist herself, knows that purpose of the Drawing Academy is more than just providing a place for children to expand their cultural horizons. Basing her curriculum on current Holistic research, Miller sees her enterprise serving a therapeutic role, an outreach role and an educational role. "Art can provide stress relief in a positive way completely unlike our normal unhealthy coping behaviors," Miller says. To that end, she is filling the academy's schedule with classes and studio time for every age group from school age to seniors.
Along with her assertion that "anyone can draw," an idea she backs with strong methodology she plans to utilize in her classes, Miller believes that art can provide a renewal larger than a single participant. "Research shows that direct involvement by communities in arts activity can contribute significantly to individual and community well-being, can contribute to the efforts of government agencies in realizing their policies for community development and enhance their efforts in attracting the creative class," she says.
To that end, Miller has already positioned the Drawing Academy, LLC as a vital component in the Uptown High Point Association, a business group dedicated to making the North Main Street area of High Point the vibrant, healthy heart of the community.
For more information contact Amy Pitts by email at apitts (at) leapfrogmktg.com or called (336) 544-2903.
Media Contact:
Amy Pitts
Leapfrog Marketing | PR | Design
(336) 544-2903
###