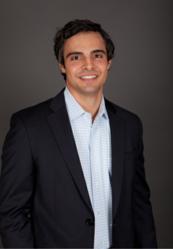 I am excited to be a part of this elite plastic surgery practice where I look forward to serving the patients of my hometown community.
Miami, FL (PRWEB) December 24, 2012
Renowned Miami facial plastic surgeon Dr. Anthony Bared is pleased to be joining triple board certified plastic surgeon and hair restoration specialist Dr. Jeffrey Epstein of the Foundation for Hair Restoration & Plastic Surgery.
Dr. Bared is a board certified otolaryngologist and fellowship trained facial plastic surgeon specializing exclusively in cosmetic surgery procedures of the face. He received his medical degree from the University Of Miami School Of Medicine where he was inducted into the Medical Honor Society AOA and his undergraduate degree from Vanderbilt University where he graduated Summa Cum Laude. He completed a highly competitive fellowship by the American Academy of Facial Plastic and Reconstructive Surgery at the University of Illinois-Chicago and residency at Jackson Memorial Hospital in Miami, Florida. He is a compassionate and talented surgeon and is excited to now be working as an associate with Dr. Jeffrey Epstein.
Dr. Bared performs a full range of surgical and non-surgical procedures of the head, face and neck including septoplasty, rhinoplasty, injectable filler treatments, skin cancer treatment, fat transfer, laser skin resurfacing, eyelid surgery, facelift, necklift, otoplasty, hair restoration and more. He has particular expertise in rhinoplasty and is skilled in the most current and advanced techniques in cosmetic and reconstructive nasal surgery. During his fellowship he was mentored by one of the country's most respected and talented rhinoplasty surgeons, Dr. Dean Toriumi. Dr. Bared is also a rare specialist in fat transfer for restoring volume to the face. Also known as fat injecting or fat grafting, fat transfer is an important part of facial rejuvenation, restoring fullness that has diminished with age for a more youthful appearance.
The Foundation for Hair Restoration and Plastic Surgery is a collection of elite-level private practice physicians known for their expertise in the specialties of plastic surgery and hair restoration. They are committed to excellence in patient care and satisfaction. The FHRPS is comprised not only of top notch surgeons, but also outstanding executives, office teams, surgical assistants and managers, and patient care advisors who ideally complement the high quality of their physicians.
To contact Dr. Bared or the FHRPS, call (800) 943-7295 or visit us online at http://www.facialplasticsurgerymiami.com/.