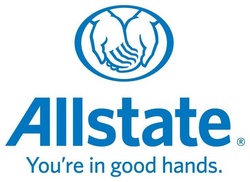 You're In Good Hands With Allstate®
NORTHBROOK, Ill. (PRWEB) December 2, 2008
They're giving each other a conversation and a promise. And best of all, it's free.
With Devin on the verge of getting his learner's permit, Ms. Williams and her son are signing an Allstate Parent-Teen Driving Contract before he gets behind the wheel. Based on conversations they had at home, their contract lays out expectations for smart driving decisions, and consequences if those expectations are not met.
It's a conversation Ms. Williams and Allstate hope all parents and their teens have this holiday season.
"As a mother of two older daughters, I've given them the car keys and worried whether they would make it home safe. The fact is that our teens are more likely to die in a car crash than from anything else, so having the safe driving talk with your teen is just as important as talking about drugs and sex," Williams said. "As the holidays arrive, parents and teens should use the Allstate Parent-Teen Driving Contract as way to begin a conversation that can be a gift of life."
Vanessa and Devin signed their contract in New York City today, publicly launching Allstate's national Home for the Holidays teen safe driving campaign.
Through its national Parent-Teen Driving Contract Sign Up Drive, Allstate encourages parents and teens to begin a conversation with their teens about safe driving by completing the interactive contract online at http://www.allstate.com/teen. By completing and signing a contract, parents can help ensure their teens return home safely for the holidays and every day.
With car crashes the leading cause of death for American teens, it's a vital conversation for parents and teens – especially this time of year. Teens have an increased chance of getting into an accident around the holidays. According to the Insurance Institute for Highway Safety, last December alone, nearly 400 teens died in car crashes across the United States. Many of these crashes could have been avoided with a simple conversation at home.
"By putting the contract in as many parent's hands as possible, we hope to inspire them to give their teen the most important gift of all – the safe driving talk," said Vicky Dinges, Assistant Vice President of Public Social Responsibility for Allstate. "Signing the Allstate Parent-Teen Driving Contract is the first step to making a commitment between parents and teens that they aren't going to let themselves become a statistic."
As part of the campaign, Allstate is also conducting contract signings with other prominent parents and their teens in cities across the country, hoping that more parents and teens heed this important call. This is part of Allstate's tradition of public advocacy aimed at reducing the number of teens killed on America's roads each year.
"As a company dedicated to reinventing protection and retirement for American families, doing whatever we can to avert the tragedy of losing a child is something we must take on," Dinges said.
After 3 p.m. ET, media may download broadcast-quality event video, interviews and still pictures at http://www.thenewsmarket.com/allstate. Consumers may watch event videos at http://www.youtube.com/allstate.
About Allstate
The Allstate Corporation (NYSE: ALL) is the nation's largest publicly held personal lines insurer. Widely known through the "You're In Good Hands With Allstate®" slogan, Allstate helps individuals in approximately 17 million households protect what they have today and better prepare for tomorrow through approximately 14,900 exclusive agencies and financial representatives in the U.S. and Canada. Customers can access Allstate products and services such as auto insurance and homeowners insurance through Allstate agencies, or in select states at allstate.com and 1-800-Allstate®. Encompass® and Deerbrook® Insurance brand property and casualty products are sold exclusively through independent agents. The Allstate Financial Group provides life insurance, supplemental accident and health insurance, annuity, banking and retirement products designed for individual, institutional and worksite customers that are distributed through Allstate agencies, independent agencies, financial institutions and broker-dealers.