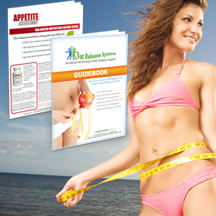 Due to the draught of 2012 in much of the United States the cost of food has risen, which prompted True Healthy Products to offer solution.
(PRWEB) July 30, 2012
The most expansive U.S. drought in many years has currently affected over half the country and sent food prices escalating prompting True Healthy Products to announce an invigorating new offer. The drought of 2012 has left many farmers very concerned about crop losses, and countless Americans noticing the rising cost of foods. Some may turn to inexpensive but nutritionally inferior foods to cut costs.
In light of the daily choices to make about what to eat based on budget, health goals, and achieving healthy nutritional basics, True Healthy Products is offering a discount for their Organic Whole Food Vitamins, 9 A Day Plus. Further, True Healthy Products is offering free informational reports and a balanced nutrition eating guide. The new guide and informational reports are being launched on http://www.truehealthyproducts.com. The company hopes that those individuals motivated by rising food cost will look into their all natural approach to nutrition.
Anyone can now access the company's new free informational report and balanced eating guide at http://www.truehealthyproducts.com. The guides feature weight loss tips, simple and efficient ways to eat healthy and promote long term health.
True Healthy Products is a nutrition company dedicated to offering the best customer service and latest products that range from all natural sports nutrition supplements, healthy dark chocolate, weight loss programs, revolutionary skin care and whole food vitamin supplements.
For more information visit: http://www.truehealthyproducts.com.
Contact:
True Healthy Products, LLC
2460 North Courtenay Parkway, Suite 210
Merritt Island, FL 32953
888.400.2920