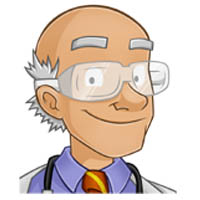 Nationwide Mail in Repairs.
7317 San Pedro Ave., San Antonio, TX 78216 (PRWEB) November 06, 2012
Drphonez.com offers faster mail in wireless phones repair services to Americans after Hurricane Sandy's damages.
Not just lives, but also properties and necessities like gadgets were destroyed by the Hurricane Sandy. Communications fell in affected areas, especially in New York and New Jersey, and everyone is still startled by how this has brought disaster in the US. Latest reports say that a new storm is to hit the same affected region. So, residents were advised to prepare.
Meanwhile, the demand for mobile phone repairs rose after Sandy's devastation and after communication went back to Northeast while others are still recovering. Therefore, a lot of Americans need ways to start again and drphonez.com announces big help with this concern via mail in and other services available. Not just within the area of the shop, but also nationwide, the services are available.
Drphonez.com offers, "Nationwide Mail in Repairs." This does answer to the victims of the Superstorm Sandy across the US. The following are all available for walk-in customers and with 24 hour shipping turnaround for most mail in customers: Apple or iPhone repair, Kindle Fire Repair, Motorola Repair, Samsung Repair, Dell Repair, HTC Repair, Nokia Repair, Garmin Repair, Blackberry Repair and LG Repair.
Specifically, the shop offers the following iPhone repairs for individuals with damaged iPhone gadgets after the hurricane: iPhone 3G repair, iPhone 3GS repair, iPhone 4 repair and iPad repair. Also, it currently features HTC Droid Eris, HTC Aria Digiti, iPad 2 Digitize, Blackberry Stor, and Blackberry Curv.
Drphonez.com has professional technicians so quality is sure to not become another burden especially for mail in customers. So, for customers within New York and New Jersey, they are assured with fast and reliable service.
On the one hand, related to the issue is the concern of the telecom networks in areas affected by the storm. It was noticed by the Federal Communications Commission to have "steady improvements". So users must bear with the government as they provide solution to this problem as well. They do admit that "much work remains to be done to restore service fully".
Communications system across affected areas in America is expected to be restored in several days as the FCC cannot give an exact span at the moment. Also, the wireless providers are also rushing to repair damages in their equipment to quickly deliver better services.
However, for basic repair of mobile phones, drphonez.com continues to provide repair services to the public and is ready for the expected demand.
For more inquiries just contact Roger Kabir at 6787330944 or send an email at repairs(at)drphonez(dot)com. Customers can also visit the website at drphonez.com. The location of the shop is at 7317 San Pedro Ave., San Antonio, TX 78216.