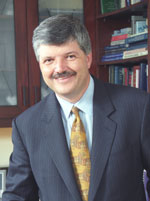 The Quatela Center for Plastic Surgery is a premier medical practice located in the historic Lindsay House of Rochester, New York.
Miami, FL (PRWEB) March 27, 2013
Leading internet marketing firm Surgeon's Advisor is pleased to welcome Dr. Vito C. Quatela and Dr. William J. Koenig of The Quatela Center for Plastic Surgery as new clients.
The Quatela Center for Plastic Surgery is a premier medical practice located in the historic Lindsay House of Rochester, New York. Founded by renowned facial plastic surgeon Dr. Vito C. Quatela and joined by expert plastic surgeon Dr. William J. Koenig, the Quatela Center and its dedicated staff are committed to improving their patients' lives by aesthetically enhancing their appearance and increasing their confidence and self-esteem. Named as Rochester's first and only black diamond level provider of Botox and Juvederm, the Quatela Center has been featured extensively in the media, including the Los Angeles Times, W Magazine, ABC News, the Democrat and Chronicle, MSNBC and more.
Dr. Vito C. Quatela is double board certified in facial plastic and reconstructive surgery and otolaryngology – head and neck surgery. He is a recognized leader in the field of aesthetic surgery and is immediate past president of the American Academy of Facial Plastic and Reconstructive Surgery (AAFPRS). He is also Founder of the HUGS (Help Us Give Smiles) Foundation which supports an annual medical mission for children in Quito, Ecuador. Dr. William J. Koenig is a board certified plastic surgeon with over sixteen years of experience. He is a Diplomate of the American Board of Plastic Surgery, the American Board of Surgery, and the National Board of Medical Examiners. He previously worked at the prestigious Guthrie Clinic in Sayre, Pennsylvania, and has travelled extensively throughout Central and South America and the Philippines as a volunteer surgeon with Operation Hope.
Also located within the Lindsay House are the Lindsay House Surgery Center which is an accredited ambulatory surgical facility, the Quatela Center for Hair Restoration, and Q the Medical Spa at Lindsay House. Here patients can choose from the full spectrum of plastic surgery and medical spa procedures in a comfortable, safe environment, including rhinoplasty, revision rhinoplasty, brow lift, facelift, eyelid lift, cheek augmentation, chin augmentation, lip augmentation, neck lift, laser resurfacing, chemical peels, Botox, injectable fillers, otoplasty, breast augmentation, breast lift, breast reduction, male breast reduction, liposuction, tummy tuck, buttock augmentation, arm lift, thigh lift, hair transplant surgery, microdermabrasion, laser resurfacing, laser hair removal, laser vein treatment, and more. To contact the Quatela Center, call (585) 244-1000 or visit http://www.quatela.com.
Surgeon's Advisor is a leading internet marketing, reputation management and online patient acquisition strategies firm located in Miami, Florida. SA works with some of the most successful aesthetic surgeons throughout the world, helping them to improve search engine rankings and reputation, increase online visibility, and acquire more qualified patients. Visit Surgeon's Advisor online at http://www.surgeonsadvisor.com/ or call (305) 763-8011.