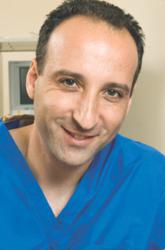 Most patients return to work within 48 hours. With more traditional sinus surgery, it isn't unusual for patients to take up to two weeks off from work.
Newburgh, NY (PRWEB) March 03, 2013
Recurrent and chronic sinusitis will be the focus of a lecture given by Dr. Ran Y. Rubinstein, M.D., a leading facial plastic surgeon and principal with Laser & Cosmetic Surgery Specialists, PC, of Newburgh, N.Y., Tuesday, March 5, 6:30 pm., at the Bombay Castle Restaurant, 90 State Route 17K, in Newburgh.
Dr. Rubinstein will present "Non Surgical & Minimally Invasive Treatments of Sinusitis," including balloon sinuplasty, a popular procedure used to open up blocked sinus cavities that are more difficult to access safely with traditional techniques.
"In recurrent and chronic sinusitis, the opening to the sinus cavities is blocked by scar tissue, swollen mucus membranes and/or polyps, which impede normal air flow to the sinuses," said Dr. Rubinstein in an interview with the Times Herald Record. "Balloon sinuplasty relieves the blockage and restores normal ventilation."
Dr. Rubinstein, who holds dual certifications with the American Board of Otolaryngology-Head and Neck Surgery and the American Academy of Otolaryngic Allergy (AAOA), also said when mucus membranes inside the sinuses become swollen from allergies and colds, the swelling can block sinus openings and impede normal ventilation. The sinuses are then more susceptible to infection – called sinusitis – and can have debilitating results.
Sinus infections annually affect about 14 percent of the population; and result in about 20 million doctor visits and 73 million days of lost activity, all at a cost of around $8 billion a year.
"With sinusitis, drainage is often blocked, so there is extreme pressure, congestion, pain and fatigue," said Dr. Rubinstein, an AAOA Fellow and assistant professor at Columbia – New York Presbyterian Hospital. "When these infections become recurrent or chronic, the symptoms can result in poor work performance or -- even worse – too many days out of work; and that doesn't go over well in today's economy."
Dr. Rubinstein said balloon sinuplasty is performed under anesthesia and involves endoscopy – or a video camera – to precisely insert and position a balloon catheter. The small balloon is then inflated with water for about 10 seconds until each of the blocked sinus cavities are opened.
"There is no nasal packing and no incisions, so patients go home the same day," said Dr. Rubinstein, who has been enlisted by Sanofi Aventis, Bioform Medical, Allergan and Medics as an educator and trainer in advanced injection methods offered only to dermatologists and plastic surgeons. "Most patients return to work within 48 hours. With more traditional sinus surgery, it isn't unusual for patients to take up to two weeks off from work."
Physicians in the Hudson Valley who treat patients suffering from chronic or recurrent acute sinusitis and have not found adequate relief from medical therapy are encouraged to RSVP by Monday, March 4, at 845-562-6673 or at RRubinstein(at)yourfacemd(dot)com.
Dr. Rubinstein is double board certified in facial plastic and reconstructive surgery and otolaryngology – head and neck surgery. At Laser & Cosmetic Surgery Specialists of Newburgh, NY, Dr. Rubinstein performs a full array of facial plastic surgery procedures, including chin and cheek augmentation, brow lift, eyelid surgery, facelift, neck lift, fat transfer, ear surgery, reconstructive surgery, rhinoplasty, scar revision and more, as well as specialized ENT procedures including allergy shots, balloon sinuplasty, treatment for nasal sinus and allergy disorders, snoring and sleep disorder treatment, and more. To contact Dr. Rubinstein, call (845) 863-1772 or visit him online at http://www.yourfacemd.com/.