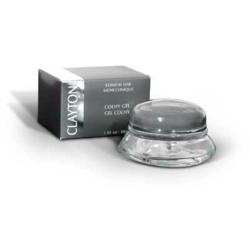 Rachel Goodyear, Esthetician at DrSkinSpa.com, said, "We are very pleased to welcome Clayton Shagal Clinical Line Colhy Gel to our product line. The Clayton Shagal Colhy Gel gives wonderful anti-aging, clinical results without having to resort to painful
Anaheim, California (PRWEB) March 18, 2013
DrSkinSpa.com, a popular and widely regarded skin care industry e-commerce retailer, focuses on bringing scientifically proven, anti-aging innovations to clients via premium skincare products. It has just added Clayton Shagal Clinical Line Colhy Gel to its huge collection of product offerings.
The Clayton Shagal Colhy Gel is a professional strength anti-aging formulation developed to replace the collagen lost in the body as aging takes place. This anti aging product will stave off the appearance of line and wrinkles. Clayton Shagal Clinical Line Colhy Gel has other important aspects that work to make the skin look and feel younger.
This gel will not only replace the collagen that has already been lost but will also stimulate the production of new collagen. In addition,Clayton Shagal Colhy Gel tightens skin pores, postpones the onset of wrinkles, and irons out wrinkles and fine lines that may already have appeared on the face. The product will also soften the skin, making it more supple, and enliven the skin's pigmentation with a renewed glow and even tone. Dark spots will disappear with the regular use of Clayton Shagal Clinical Line Colhy Gel. The skin becomes more elastic, scars will heal more easily, skin density will be improved, and moisturization levels in the skin will be perfected.
The Clayton Shagal Clinical Line Colhy Gel actually contains 99% pure extracted collagen to give the user the strong, clinical results being sought. It also contains elastin for skin suppleness, a hallmark of youth and beauty. Another listed ingredient is proteoglycans. Proteoglycans are a type of protein molecule that is embedded in connective bodily tissue and they give support to the body's structure. Proteoglycans help repair damaged skin and the underlying matrix, to sooth and regenerate new cells. Clayton Shagal Colhy Gel also contains cytokines to make the skin more radiant, smooth, and give a feeling of energy and rejuvenation.
The other natural ingredients contained in this gel work to make the skin look and feel younger and brighter, even reducing age spots and evening out skin tone.
Rachel Goodyear, Esthetician at DrSkinSpa.com, said, "We are very pleased to welcome Clayton Shagal Clinical Line Colhy Gel to our product line. The Clayton Shagal Colhy Gel gives wonderful anti-aging, clinical results without having to resort to painful injections. It's wrinkle repair and skin brightening creams all in one."
About DrSkinSpa.com:
The DrSkinSpa.com skin care company is doctor-operated and doctor-owned. The company researches and chooses only the most effective, scientifically proven ingredients to include in their product lines. DrSkinSpa.com offers a two-week, money-back guarantee on every product for sale on their web site. The site also offers a 120% price protection guarantee and free shipping. Free esthetician consultations are also available. The company is owned by Crescent Health Center and is based in Anaheim, California.