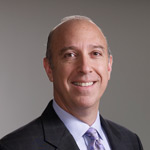 The sheer number of negative reports from Pradaxa users is cause for concern.
Baltimore, MD (PRWEB) November 06, 2012
A flood of nearly 1,000 adverse event reports in the first three months of the year from users of Pradaxa underscores serious concerns about the widely-prescribed anticoagulant, says Baltimore drug injury attorney Robert Jenner.
According to the October issue of the drug safety publication QuarterWatch, adverse reports received by the U.S. Food and Drug Administration (FDA) for drugs overall jumped by 90 percent in the past four years.
Pradaxa led the pack with 3,781 adverse event reports in 2011 – including bruising, internal bleeding and 542 deaths – and racked up 927 incident reports in the first quarter of 2012 alone, according to QuarterWatch.
"The sheer number of negative reports from Pradaxa users is cause for concern," says Jenner, who heads the Mass Torts team at the nationally recognized personal injury firm of Janet, Jenner & Suggs, LLC, which is currently investigating Pradaxa-related injuries and deaths in Maryland and across the country.
"Even worse is the fact that these reports are not declining or leveling off," Jenner adds. "They are going up, and they are doing so at an alarming rate."
Pradaxa, manufactured by Boehringer Ingelheim, is the brand name for dabigatran etexilate mesylate. The FDA approved the drug in 2010 to be used for reducing the risk of stroke or blood clots in patients with atrial fibrillation (AF), the most common type of heart rhythm abnormality. It is taken as an oral capsule.
In December 2011, the FDA said it was "working to determine whether the reports of bleeding in patients taking Pradaxa are occurring more commonly than would be expected." The Pradaxa label contains a warning about significant and sometimes fatal bleeds.
Approximately 1.1 million Pradaxa prescriptions were dispensed from October 2010 through August 2011 to more than 370,000 patients in the United States, according to the FDA.
"Although widely used, these adverse event reports make it clear that Pradaxa has also caused huge problems for many patients and their families," said Jenner, whose firm has been featured in national media, including USA Today, the Washington Post, Jet magazine and Dateline NBC. "This shows that the risks of Pradaxa are real and potentially fatal."
QuarterWatch, which is published by the non-profit Institute for Safe Medication Practices, tracks drug injury volume and trends. In 2011, Pradaxa surpassed all other monitored drugs in several categories, including overall number of reports to the FDA (3,781), deaths (542), hemorrhage (2,367), acute renal failure (291) and stroke (644), according to Philly.com. It was also suspected in 15 cases of liver failure, the publication says.
"Complications from Pradaxa might include cerebral hemorrhaging, abnormal bruising, internal bleeding or ulcers," says Jenner, whose pharmaceutical injury law firm has offices in Maryland, Boston, North Carolina and South Carolina and a satellite office in New York City.
"Any patient or a family member who believes they have suffered these or other Pradaxa side effects should first seek medical attention. Then they should get legal help to protect their rights and options," he said.
About Janet, Jenner & Suggs, LLC
The law firm of Janet, Jenner & Suggs, LLC, is a nationally recognized law firm dedicated to representing victims of defective products, medical devices, prescription drugs and medical malpractice. Each of the firm's principals is named in The Best Lawyers in America® and Super Lawyers®. The firm has offices in Baltimore, Maryland (Commerce Centre East, 1777 Reisterstown Road, Suite 165, Baltimore, MD 21208; local phone number (410) 653-3200); Boston; Columbia, South Carolina; and Asheville, North Carolina. The firm accepts clients and referrals from clients and attorneys throughout the country. For more information about Pradaxa, contact the firm at (888) 463-3529 or through the firm's Pradaxa website.