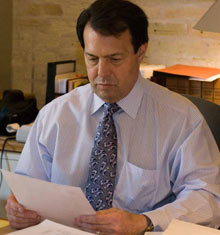 Nearly half of the clinics we have located where GranuFlo and NaturaLyte were likely used are Fresenius Medical Care dialysis clinics.
Milwaukee, WI (PRWEB) March 29, 2013
The drug injury lawyers at the Cochran Firm Wisconsin LLP announced today that they are investigating potential injury claims involving recalled GranuFlo Dry Acid and NaturaLyte Liquid Acid Concentrate products.
The U.S. Food and Drug Administration (FDA) recalled the two Fresenius Medical Care North America products in March 2012 based on their potential link to metabolic alkalosis, a blood disorder that can lead to heart attack or coma. The recall applies to GranuFlo and NaturaLyte products that were manufactured and distributed between January 2008 and June 2012.
Information about GranuFlo and NaturaLyte along with a list of Wisconsin dialysis clinics can be found at the firm's website.
"Fresenius Medical Care is the No. 1 player in the dialysis industry, and they and these products could potentially have harmed patients across the country, including Wisconsin residents," said Will Techmeier, a defective products attorney with the Milwaukee-based personal injury firm.
Any patients who have suffered a severe adverse reaction after a dialysis session, or their family members, should review the firm's information and contact an experienced medical products liability lawyer to learn more about their rights and options, Techmeier said.
"We will continue to respond to inquiries from concerned patients and their families and to closely monitor any new developments that arise from this recall," he said.
GranuFlo and NaturaLyte are supplements administered during hemodialysis, the process in which an artificial kidney (hemodialyzer) is used to remove waste and extra chemicals and fluid from a patient's blood. The supplements are meant to replace amino acids lost during the dialysis process.
The FDA's March 2012 order was a Class I recall, which the agency says is reserved for situations in which there is a reasonable probability that use of the recalled product will cause serious adverse health consequences or death.
The FDA says improper doses of the products can raise serum bicarbonate levels of patients' blood dangerously high, which can then trigger metabolic alkalosis.
Fresenius Medical Care is the world's largest manufacturer of dialysis machines and associated products, and it also operates dialysis clinics across the country, according to a June 2012 report by the New York Times.
According to the Times, Fresenius Medical Care sent a memo to its own clinics in November 2011 in which it warned that GranuFlo "appeared to be contributing to a sharp increase in the risk of patients dying suddenly from cardiac arrest." The company didn't warn non-Fresenius clinics about the risk until months later, when the FDA received a copy of the memo and launched an inquiry, the Times said.
About The Cochran Firm Wisconsin LLP
The attorneys of the Cochran Firm Wisconsin LLP have more than 60 combined years of professional experience in helping accident and injury victims in Milwaukee and throughout Wisconsin, including those harmed by dangerous drugs and other defective medical products.
The firm's office is located at The Renaissance on Water Street, Suite 160, 309 North Water St., Milwaukee, WI 53202 (local phone 414-223-1050). For more information, call the firm toll free at (888) 974-0628 or use the firm's online form.