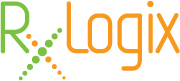 Rxlogix is very excited to have John join the leadership team
(PRWEB) February 07, 2012
Rxlogix Corporation is pleased to announce the appointment of Mr. John Loucks, Chief Sales & Marketing Officer, reporting to Raj More, CEO. Mr. Loucks will be responsible for all Sales & Marketing initiatives at Rxlogix Corporation and working closely with clients for several misson critical solutions delivered by Rxlogix, a leading solution provider for global pharmaceutical organizations.
Mr. Loucks has worked with the healthcare and life science industries for nearly 25 years and was most recently the Senior VP of Sales for PDR Network. Previously, Mr. Loucks held executive roles at Oracle and Relsys International consistently overachieving goals. During his time at Relsys, Mr. Loucks assisted in the development, sale and implementation of Argus Safety, which became the number one drug safety system used by pharmaceutical manufacturers worldwide.
Rxlogix Corporation CEO Raj More commented, "John's extensive knowledge, leadership skills and customer focus are each important ingredients in Rxlogix's continued and unparalled growth as a market leader, including key partnerships at several of the world's largest corporations. Rxlogix is very excited to have John join the leadership team."
About RxLogix:
RxLogix is the foremost provider of business and technology services for Safety and Pharmacovigilance. Our team of experts has spent many years focusing in this domain and brings experience of best practices across all areas. RxLogix Solutions have been developed by the leading experts on the Oracle Argus Safety suite and Drug Safety . Business: we understand the challenges and will advise, mentor and lead the change process in your organization. Technology: we work with the industry-leading databases and our solutions will allow you to implement, upgrade and validate your systems faster and at lower cost. RxLogix delivers results every time.
###