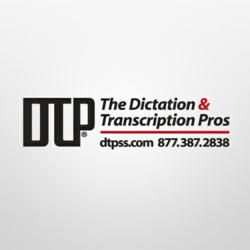 Our staff is fully certified by digital dictation the leading manufactures such as Philips Speech Processing®, Olympus Pro Dictation®, & Nuance® – the makers of Dragon Medical Practice Edition
Greenville, SC (PRWEB) December 06, 2012
It looks like cassette tapes will soon be a thing of the past in the medical & legal transcription industries. According to DTP Sales & Service, in a move indicative of the rapid shift in recording technology, Dictaphone® and others have discontinued all analog (cassette-based) recorders and transcribers in lieu of newer, digital recorders and transcription software. The remaining supply of cassette equipment is vanishing quickly.
Businesses that have been using an analog system utilizing cassette tapes for transcription can find plenty of assistance when making the transition to digital transcription solutions. According to Harold Holden of DTP Sales and Service, "DTP employs dictation and transcription experts who fully understand your cassette based workflow. We can help your business adapt the best digital transcription product to your current processes to make sure the process is smooth, efficient, and cost-effective." "Our staff is fully certified by digital dictation the leading manufactures such as Philips Speech Processing®, Olympus Pro Dictation®, & Nuance® – the makers of Dragon Medical Practice Edition".
DTP Sales & Service includes an extensive inventory of digital dictation, transcription and speech recognition technology products. They have a solid clientele of several Fortune 500 companies, top 100 legal firms and medical organizations throughout the USA and Canada. Their suite of digital dictation products range from a solution for the solo practitioner such as the Philips SpeechMike Premium, to enterprise solutions such as the Speech Exec Enterprise solution by Philips® for the very largest of organizations. Businesses that want to stay with the cassette based system can still find new, quality cassette-based Dictaphone micro cassette recorders and Dictaphone transcribers, but only for a limited time. DTP still has the Dictaphone 3750 Expresswriter line of micro cassette recorders & transcribers in stock; however, once their inventory is gone - they will be gone for good.
###
About DTP Sales & Service:
DTP Sales & Service provides the very best solutions for transcription, dictation and speech recognition for professionals nationwide. Their mission is to provide the highest level of customer satisfaction through their exceptional products and customer relations. Their elite partnership with Dictaphone® is a continuation of the 100+ year tradition of excellent products and customer service. Their friendly, expert staff is fully certified by dictation and transcription industry leaders such as Olympus, Nuance®, and Philips®. They go beyond the typical online-only retailers by providing exceptional personalized service from the very beginning.