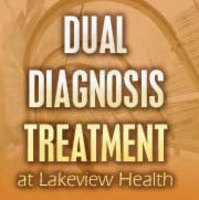 Jackonsville, FL (PRWEB) November 29, 2007
Dual-Diagnosis Center at Lakeview Health has launched its Co-occurring disorder program. Sometimes known as Dual-Diagnosis, this treatment method concentrates on identify and treating underlying psychological disease or disorder as a facet of the addiction.
By some accounts 70 percent of addicts suffer from a co-occurring disorder and without treatment for the underlying psychological disorders like bi-polar disorder, depression or borderline personality disorder the chances of a relapse are overwhelming.
Lakeview Health has years of experience in treating addiction and have launched the Dual-Diagnosis program website at http://www.dual-diagnosis-treatment-program.com to help addicts and family members determine whether a tradition addiction treatment center or drug rehab program is suitable or if the Dual Diagnosis program is more appropriate.
For more information and admission instructions please visit http://www.dual-diagnosis-treatment-center.com.
###