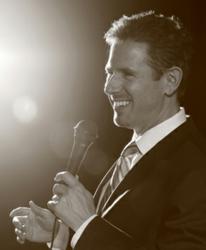 leading authority on global mega trends
Dubai, United Arab Emirates (PRWEB) February 27, 2013
Patrick Schwerdtfeger released another episode of "Strategic Business Insights" today by describing the history of Dubai and how economic development began there in the 1990s. This 5-minute video discusses the relatively new willingness of oil-producing countries in the Middle East to invest their profits in the Muslim world rather than the United States, Europe or Japan.
OPEC nations historically invested their oil profits in the western world. But in the early 1990s, Dubai began investing in their own country and other GCC nations soon wanted to participate as well. The result has been one of the rapid economic development of Dubai, Abu Dhabi, Doha, Riyadh and Kuwait City. This rate of development is expected to continue for the foreseeable future.
"The pace of economic development in Dubai is remarkable," explains Schwerdtfeger, "and Abu Dhabi and Doha are following the same path. This is an exciting time to be in the Middle East, especially the GCC region."
Interested readers can visit Patrick's website or watch the video on YouTube. They are also encouraged to subscribe by email to ensure they'll get notified when future videos are released.
About Strategic Business Insights
Strategic Business Insights (SBI) strives to help professionals, executives and business owners build broad understanding of the trends reshaping our world. In particular, the videos focus on the impact of these trends on business and commerce. The videos are offered free of charge and can be accessed on Patrick Schwerdtfeger's website.
About Patrick Schwerdtfeger
Patrick Schwerdtfeger (@schwerdtfeger on Twitter) is a leading authority on global business trends. As a keynote speaker, he has headlined events for Bloomberg TV, Bank of America, Comcast Cable, Research in Motion (BlackBerry), Time Warner Cable and United Healthcare among others, as well as dozens of conferences and conventions around the world. His programs focus on business trends, small business marketing and the social media revolution.
Patrick is the author of Marketing Shortcuts for the Self-Employed (2011, Wiley) as well as Webify Your Business: Internet Marketing Secrets for the Self-Employed (2009) and Make Yourself Useful: Marketing in the 21st Century (2008). He has been featured by the New York Times, LA Times, San Francisco Chronicle, CNN Money, Fortune, Bloomberg Businessweek, the Associated Press, MONEY Magazine and Forbes, among others.
Patrick is available for television appearances and media interviews. He can be contacted through his website: