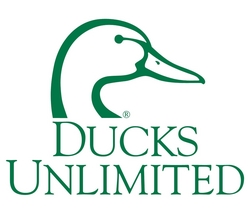 The DU iPhone app is a valuable tool for waterfowl hunters.
Memphis, TN (Vocus) November 22, 2010
Want to know the location of a Ducks Unlimited event in your area or an area you plan to visit? Ducks Unlimited has an app for that.
Want to identify waterfowl in the field through photos and sounds they make? DU has an app for that.
Need hunting and cooking tips, including more than 360 DU videos, along with science-based conservation information about wetlands and waterfowl? DU has an app for that too.
Ducks Unlimited's official iPhone app features an extensive waterfowl ID gallery of photos and sounds for the most popular species of waterfowl in North America. The app also allows DU members to browse a state-by-state listing of all DU events across the country and provides a link for event details and contact information.
"With the ever-expanding mobile smart phone market, Ducks Unlimited has a unique opportunity to leverage this channel as a new way to communicate and engage with the waterfowl hunting community," Anthony Jones, DU's web director, said. "The DU iPhone app is a valuable tool for waterfowl hunters. It also provides a way for our members ─ and thousands of potential members ─ to stay connected with the organization. We're really excited about the benefits it will offer subscribers."
The DU iPhone app can be purchased through iTunes for $1.99. Proceeds from app sales will help fund DU's mission.
For more information, visit http://www.ducks.org/iphoneapp.
Ducks Unlimited is the world's largest nonprofit organization dedicated to conserving North America's continually disappearing waterfowl habitats. Established in 1937, Ducks Unlimited has conserved more than 12 million acres thanks to contributions from more than a million supporters across the continent. Guided by science and dedicated to program efficiency, DU works toward the vision of wetlands sufficient to fill the skies with waterfowl today, tomorrow and forever.
###