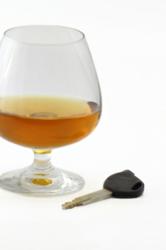 Reports can now be generated using the EverifyDatabase.com company system.
Seattle, Washington (PRWEB) March 09, 2013
All states have severe penalties for driving under the influence of alcohol or drugs. Men and women with convictions for these violations of the law can seek different options to hide a conviction. The EverifyDatabase.com is now supplying DUI check information for adults researching this data online.
Immediate access is provided that is able to generate information about DUI arrest records in all 50 states as an alternative to hiring private investigation companies to retrieve the same data.
Legal options have been created to allow some convictions to be hidden from public view. The severity of the charge typically dictates what can or cannot be hidden with a legal maneuver.
There are many arrest records that can be blocked from public access and could help an adult ease restrictions by employers performing background checks. Access to the new database online is providing a way that adults can fight back against the blockage of public data.
Reports can now be generated using the EverifyDatabase.com company system. These reports can provide easy ways to sort data for offline use. When reports are generated online, the types of data that is available can vary depending on the records inside of the database.
The majority of records that are accessed include first name, last name, address, former address, age, date of birth, bankruptcy judgment, arrest records and other information linked to the name of a U.S. citizen.
The data that is now supplied online and through downloadable reports complies with all privacy laws. The immediate access to the company database is offered with two types of search plans. Preliminary searches are offered for no charge to ensure that a match can be found in the database.
When matches are located, adults can choose between monthly or annual packages for searching purposes. This tool could be useful for adults seeking a one-time or unlimited use of the company database.
About Everify Database
The Everify Database company offers access to more than a half a billion public records entirely online. These records include marital, death, criminal, arrest, DUI, birth, property, reverse phone and other record types commonly searched by consumers. This company provides affordable database access to this information as alternatives to hiring private companies to search. The Everify Database is monitored and updated on a regular basis to make sure that all data is accurate when researched by adults. Multiple search plans are available through the database to allow one-time use or unlimited access for the entire year.