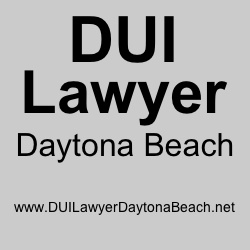 Florida ranks #3 in the nation for the highest number of DUI arrests, while the cities of Daytona Beach and Daytona Beach Shores rank #2 in the state.
Daytona Beach, FL (PRWEB) March 22, 2013
DUILawyerDaytonaBeach.net announced the launch of their website focused on helping the general public obtain suitable legal representation. When people make mistakes and face repercussions it's vital to perform research and find the best DUI attorney they can afford.
DUI Lawyer Daytona Beach is an information and research center aimed at helping people who have been charged with driving while intoxicated in the city of Daytona. This source is particularly beneficial to people visiting the area and unfamiliar with local DUI law firms.
Ethical attorneys do their best to ensure clients are treated fairly and receive due process. Laws are meant to be upheld, but that works both ways. Daytona Beach police officers must abide by departmental DUI policies and procedures or run the risk of having their case discharged for lack of proper evidence.
No one condones getting behind the wheel of car while under the influence of drugs or alcohol. However, people make mistakes and a DUI conviction can be one of the more costly.
Anyone who is arrested for drinking-related crimes in Daytona Beach faces criminal charges and immediate revocation of driving privileges. Under the Florida DUI code, defendants only have ten days to request a formal review hearing in attempt to prevent automatic license suspension.
Each instance of driving while intoxicated is unique due to the number of variables. Factors which contribute to sentencing include the scope of charges, number of prior arrests and convictions, and if property damage or human injuries occurred.
First-time offenders face fines of up to $1000 and/or six months in jail, along with attorney fees and increased insurance premiums. Penalties increase for repeat offenders and those who have a minor child in their vehicle at the time of arrest.
Florida ranks #3 in the nation for the highest number of DUI arrests, while the cities of Daytona Beach and Daytona Beach Shores rank #2 in the state. Therefore, the first step to eliminating or reducing penalties is to consult with an experienced Daytona Beach DUI lawyer.
The state of Florida receives funds through the Department of Transportation Alcohol-Impaired Driving Countermeasure Incentive Grant Program. These grants allow local police departments to increase DUI checkpoints and saturation patrols which lead to a higher number of arrests.
The chance of getting caught driving under the influence in Daytona is greater than most other Florida cities. Patrol units are stepped up during major events like Bike Week, Biketoberfest, and NASCAR races, with officers being brought in from other cities and states.
DUILawyerDaytonaBeach.net provides information to help people learn:

What to do following a DUI arrest
What questions to ask DUI attorneys
Penalties associated with drinking under the influence
Consequences of a DWI conviction
What will happen without a lawyer
Daytona Beach DUI attorneys can try to reduce charges associated with alcohol-related arrests. Finding the right law firm for the circumstances can ensure defendants don't waive their rights inadvertently or face stiffer sentences and fines.
DUI lawyers in Daytona Beach are ready and waiting to help people charged with driving under the influence of alcohol, prescription drugs, or illegal narcotics. Defendants who are proactive in learning Florida DUI laws and finding a suitable attorney will have a better chance of lessening the consequences associated with the crime.
Click here to learn more about hiring the right attorney for you. http://DUILawyerDaytonaBeach.net