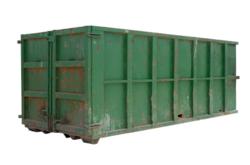 This company has reached agreements with local haulers to provide the pickup and drop off required to removal accumulation of trash.
Houston, TX (PRWEB) May 28, 2013
The national average for personal waste is now 4.5 pounds per person in the U.S. according to industry data. The need for expanded trash removal has expanded in many cities and one dumpster company has now expanded its business on a national level. The Dumpster Rental Quotes Co. is now offering dumpster rental services for homeowners nationwide. This company has reached agreements with local haulers to provide the pickup and drop off required to removal accumulation of trash. The company website has been launched for homeowners to receive immediate quotes online at http://www.dumpsterrentalquotes.com/dumpster-search-state.
Local trash collection agencies typically provide approved containers for removal of general waste. While these containers are suitable for many uses, these are not approved for the disposal of some goods that require special storage. Grass clippings, concrete, wood and other materials that is frequently disposed of by homeowners often requires an approved dumpster.
The new national services that are provided by the Dumpster Rental Quotes company are designed to make rentals affordable and easier to signup for online. Approved containers can be rented easier with negotiations completed by company specialists.
"Summer is one of the busiest months of the year to dispose of trash," a source from the DumpsterRentalQuotes.com company confirmed. Many home improvement projects are completed during the summer months in these practices traditionally continue to fall of the year. "Our website makes it almost effortless to choose a roll off dumpster or other container for residential use," the source added.
The national services now provided represents a portion of the changes made by this company in 2013. A cash saving tips section has been completed and launched on the company website to inform homeowners and small business owners how to save money running dumpsters. Explanations of the most common types of fees that can be avoided are among the tips now provided. The company website is now used to provide a resource of information to help make renting dumpsters in any part of the country simpler.
Because pricing is usually determined by the size of a trash container, a helpful section on the company website now explains how pricing is determined. The prices that are quoted to homeowners and small business owners who choose to use the company website to generate rental prices are negotiated based on individual criteria. Elements like location, dumpster size and term of rental required are now factored into each quote delivery that is made.
About DumpsterRentalQuotes.com
The DumpsterRentalQuotes.com company provides immediate pricing for homeowners and small businesses interested in renting dumpsters in any city in the United States. This company negotiates pricing with local haulers able to provide pickup, drop off and trash removal services. The prices that are quoted are supplied by more than one company to help secure the best pricing. The DumpsterRentalQuotes.com company employs a team of trash removal specialists working closely with homeowners and business owners to ensure the right containers are available for the right removal need to expedite trash removal.