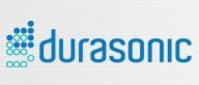 New York, NY (PRWEB) September 18, 2010
Kyungki-Do, South Korea (PRWEB) September 18, 2010 -- Durasonic Corporation, a leading manufacturer of ultrasonic equipment, announced the launch of different models in its Solar Wafer Cleaner category of equipments.
Solar wafers are generally molded from high-purity silicon, melted into blocks that are prepared in stacks of very thin discs (wafers) that are cut with the help of modern wire-cutting technology. After cleaning and intensive final checks the mono-crystalline and poly-crystalline wafers form the basis of the production of solar cells.
The main objective of a Solar Wafer Cleaner is to remove contaminants from the surface of the wafer and to control the growth of chemical on the surface.
Wafer cleaning process is an essential part of the manufacturing process of IC's and is one of the crucial segments in the semiconductor equipment business and apparently will remain so for some time.
There are chiefly two different ways of cleaning wafers; liquid wafer cleaning technique, commonly referred to as wet wafer cleaning, are based on a combination of acids, solvents and water to scrub, spray, dissolve and scrape the contaminants on the surface of the wafer. And dry wafer cleaning process, which uses chemical gas phase, and is based on the chemical reactions necessary for cleaning wafers and other techniques such as aerosols, ozonated and laser chemistries.
Durasonic provides a comprehensive range of solar wafer cleaning systems. This system is designed to clean carts loaded with silicone protector. This technique includes ultrasonic cleaning, rinse and dry with hot air.
The advanced range of Solar Wafer Cleaners manufactured by the company includes:
Final Cleaning M/C: This system is designed to clean baskets loaded with silicon wafers. The process includes ultrasonic cleaning, rinsing and drying with hot air. The technology enables fully automated cleaning process, with capacity of over 6000pcs/hour.
Pre Cleaning M/C: This system is designed to clean hard dirt and grease on the sliced wafers which is accumulated just after the sawing process. The system is fully automated and transfers output without downtime.
Silicon Block Cleaning M/C: This system is used to clean remaining wafer pieces after sawing process (generally for recycling wafers). The system enables fully automated loading, unloading and transfer of wafers. The process includes ultrasonic cleaning, rinsing and drying with hot air.
Durasonic Corporation is an ISO 14001 certified company by BSI and holds registered European and other patents on ultrasonic transducers. The company has also received a CE certificate from TUV Rheinland.
About Durasonic Corporation
Durasonic Corporation is a cutting-edge manufacturer of ultrasonic equipment for more than 15 years, and has grown to become a top supplier in its field.
Since its establishment, Durasonic has grown into a specialized manufacturer of ultrasonic units and cleaners. It has received global recognition for its quality products and counts well-known companies such as Canon, Samsung SDI, Hynix, LG, Phillips, etc. as its clients and currently exports its products to various countries including Japan, US, etc.
Durasonic actively responds to consumer needs in sectors such as semiconductor, LCD, wafer, PDP, monitors, and the solar wafer industry.
For more information about Ultrasonic Generators/Transducers, contact the following:
Durasonic Corp. 1-757, Gojan-ri Cheongbuk -myeon,
Pyeongtaek-City, Kyungki-Do, 451-832, Korea
Tel: 031-684-5489 | Fax: 031-684-5490
Website: http://www.durasonic.com
###