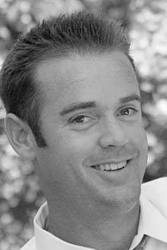 Dustin Engel has a solid track record in all facets of digital media and online marketing, and he is the perfect fit for ClearSaleing as we continue to expand the industry's use of attribution management modeling and profitable analytics
Columbus, Ohio (PRWEB) January 12, 2010
ClearSaleing, a technology and thought leader in attribution management and advertising analytics, announced today the hiring of Dustin Engel as Vice President, Strategy and Business Development. Engel will be responsible for new client and partnership acquisition and will lead the market strategy effort.
"We're starting off the new year, and our next phase of growth, with a stellar team," said ClearSaleing CEO Mike Lanese. "Dustin Engel has a solid track record in all facets of digital media and online marketing, and he is the perfect fit for ClearSaleing as we continue to expand the industry's use of attribution management modeling and profitable analytics based on ROI, rather than pro forma, last click data."
Engel is a recognized industry leader in marketing strategy and business development in the digital media space. Prior to ClearSaleing, Engel served as the Vice President of Strategy and Media for Range Online Media, a leading interactive marketing agency, which was acquired by Aegis, plc. At Range, he led the business development, sales and strategy consulting organizations.
Throughout his career, Engel has led successful strategic marketing and media campaigns for top-tier brands, such as Match.com and American Greetings Interactive, and was a member of the launch team for Blockbuster Online (now Blockbuster Total Access). Engel is a highly sought after speaker, providing thought leadership at major industry conferences, including SMX, Shop.org and eTail. He has authored articles and been quoted in DM News, iMedia, ClickZ and Search Engine Watch, among others.
"ClearSaleing is the industry's recognized leader in attribution management, and I look forward to developing new strategic partnerships that will take ClearSaleing to the next level of market dominance," Engel said.
ClearSaleing was recently named a leader in attribution management by Forrester Research: The Forrester Wave: Interactive Attribution, Q4 2009.
About ClearSaleing
ClearSaleing has been named "Technology Platform Search Marketers Can't Live Without" at the SES (Search Engine Strategies) Awards. ClearSaleing's advertising portfolio management platform helps marketers identify ways to more effectively and profitably allocate ad spend across a complex mix of online advertising investments.
ClearSaleing is a thought leader in the growing scientific field of attribution management and publishes http://www.AttributionManagement.com that provides a rich repository of ClearSaleing and externally published articles, white papers and other material focused exclusively on attribution management.
ClearSaleing's unique ability to give marketers telescopic insight into their online ad investment is attracting major brand customers such as American Greetings and Nationwide Insurance. The company was founded in 2006 and is headquartered in Columbus, Ohio. For more information, please visit http://www.ClearSaleing.com.
###