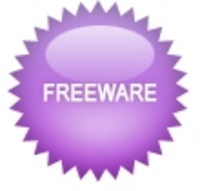 Los Angeles (PRWEB) February 8, 2008
DVDVideoSoft -- an Internet resource dedicated to free software, multimedia software guides and tutorials -- has just released new video-editing software called Free Video Dub. The program allows users the ability to delete unwanted scenes from video files. Free Video Dub preserves the quality of input video files and processes them without re-encoding. It is free, lossless, video-editing software.
Free Video Dub allows the removal of scenes from a wide variety of media, including extractions from personal video and commercials from television recordings. The program supports MPEG 1, 2 and MPEG 4 (including DivX and XviD) encoded video files with the following extensions: *.avi, *divx, *.mpeg, *mp4, *.mpg, etc ...
This free video editing software is available for immediate free download. The program contains no spyware or adware, and it's clearly free. No activation or registration is required. Just download and use it.
Free Video Dub is already the 15th free program developed by DVDVideoSoft. DVDVideoSoft has created a line of free tools: Free YouTube to iPod Converter; Free YouTube to MP3 Converter; Free YouTube to iPhone Converter; Free Video to iPod Converter; Free Video to iPhone Converter; Free Video to MP3 Converter; Free YouTube Uploader; Free Video to Flash Converter; Free Audio Dub; Free YouTube to MP3 Converter; Free 3GP Video Converter; Free Video Flip and Rotate; Free Video to JPG Converter; and Free YouTube Download.
These titles are available for immediate download. All of the company's programs are absolutely free and run under all Windows operating systems, including Vista. DVDVideoSoft respects user privacy, and the company does not utilize any spyware or adware -- so it is safe to install and run.
Contact:
Alex Wang
DVDVideoSoft Limited
http://www.dvdvideosoft.com
###