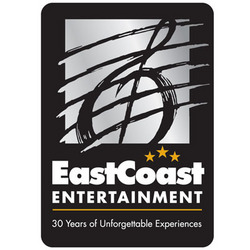 Richmond, VA (PRWEB) March 26, 2009
EastCoast Entertainment is pleased to announce the acquisition of Daniel Entertainment Group. The announcement culminates several months of discussions between the two organizations and adds valuable customer and artist relationships to both companies.
Daniel Entertainment Group represents and books live entertainment for special events and private parties. Based in Charlotte, North Carolina, the agency has a prominent business position throughout the Southeast.
"Sharing similar roots made working out the details very easy," says Doug Daniel, President of Daniel Entertainment Group. "We understood each other's business models instantly, and our shared commitment to customer and artist services meshed seamlessly. Additionally, the company's CORE program helped focus our attention on key value elements of the arrangements."
EastCoast Entertainment is the largest, full-service entertainment agency in the country, arranging entertainment and producing events in all fifty states and around the world. The company operates nine offices and delivers the largest direct resource of exceptional talent and quality production services in the industry. ECE's mission is to make every celebration an unforgettable experience by combining client-centered business practices with world-class talent and comprehensive event production services.
"This is truly an exciting day," says John Sherwood, CEO of EastCoast Entertainment. "Whenever we get the opportunity to add quality organizations to our company, it's a major reason to celebrate. Daniel Entertainment Group is just that kind of organization."
Growth and expansion are primary focuses of EastCoast Entertainment. The company operates offices all along the East Coast. With important customer and artist relationships now spanning the country, the company is committed to growing its service platform with a more localized operation's focus.
"Our customers keep asking us when we are planning to open in their areas," continues Sherwood. "All I can say is that we are working on it. There are many great entertainment agencies out there, and we are talking with the best of them. Quality matters, however, and we won't rush ourselves if we don't find the right fit."
Sherwood is also the architect of the company's unique CORE program. An acronym for Compensation and Ownership Rewards in Equity, CORE provides the company's directors with valuable compensation and stock ownership opportunities. "Our directors count on our company to support them throughout their careers, and that means into retirement as well. CORE provides both the structure and the mechanisms to do that. Our company continues to grow and self-fund regardless of ownership changes."
For more information, contact:
Kristin Maynard
Media Coordinator
EastCoast Entertainment
Phone (804) 355-2178
kmaynard (at) eastcoastentertainment (dot) com
###