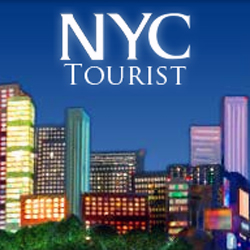 New York, New York (PRWEB) March 20, 2013
It may be difficult to believe, but Spring is officially here and Easter 2013 is just around the corner. New York City will be celebrating the holiday in style, so shake off the end of winter blues by planning a trip to the Big Apple filled with the various Easter Egg Hunts, Easter brunches and stay near all the best things to do in NYC this Easter in one of the great hotels.
New York City Easter Events 2013
There are tons of family friendly events in NYC to check out this Easter! The NYC Easter Parade and Bonnet Festival is the pinnacle of Easter festivities in the Big Apple. Taking place on Fifth Avenue, this New York City Easter Parade gets underway at 10 am, and participants stroll through the streets showing off their best Easter bonnet and finery until around 4 pm. Hop on over to St. Patrick's Cathedral for the best view of the proceedings, and bring the whole family to witness the wide variety of crazy hats and dressed up animals. The Easter Egg Hunt at Children's Museum Manhattan will be held from 10 am to 4 pm, where young children can create Easter collages, while older kids can get in the Easter spirit by decorating actual eggs. They will be hiding paper eggs throughout the premises, and once kids have collected enough they can exchange their eggs for special Easter prizes. Check out all the current New York City deals for the best things to do with kids, including top attractions, great restaurants and of course, fabulous shopping to round out the trip.
Best Restaurants for Easter Brunch in NYC
It would be difficult to think of a brunch location in New York City that is more iconic than the Waldorf Astoria. Peacock Alley at the New York City hotel will be offering a Manhattan Easter Brunch that is the height of elegance and luxury, just like the hotel itself. Guests will get to choose from various gourmet foods like caviar, charcuterie and even a chocolate fondue fountain. The hotel is so close to Fifth Avenue, so it's an ideal spot for brunch after watching the parade for a while, or before doing some spring shopping in NYC to check out all the new season trends at nearby stores like Bergdorf Goodman, Tiffany & Co or Saks Fifth Avenue.
For a more affordable New York City Easter brunch, visitors should check out Fig & Olive, which has multiple locations in Manhattan. The food is delicious, and customers can select from several different options on a prix-fixe menu. The restaurant will be supplying guests with their choice of a bloody mary, mimosa or orange juice. The Fig & Olive in Midtown East, located on 52nd Street, is near some of the top attractions in New York City, including St. Patrick's Cathedral, MoMA, Rockefeller Center and more. A brunch that begins here will surely end in a great day of sightseeing in NYC.
Asiate is a New York City restaurant that boasts an absolutely stunning view of Central Park, and has been repeatedly recognized as the top restaurant for decor in the Big Apple. The Asian-fusion cuisine is tasty as well, and everything is served in an artistic manner. Coming here for an Easter Brunch in Manhattan is bound to be a remarkable experience. After a meal here, take a stroll through Central Park, or take this trip to the next level with a tour of New York City. If you managed to get the entire family together for this trip, this may be the perfect time to take a photo tour in Central Park when everyone's dolled up in their Easter Sunday best.
For a family Easter brunch in Brooklyn, Buttermilk Channel is sure to not disappoint. Serving up all sorts of comfort food that is sure to please even the pickiest of eaters, this Carroll Gardens establishment does tend to get busy for brunch, so it would be wise to make a reservation ahead of time.
Where to Stay in NYC this Easter
There are some wonderful New York City hotels that will place families at the epicenter of all the best Big Apple Easter activities. On The Ave is ideally situated near central park, which is lovely to behold in the Springtime. It offers comfortable amenities and will also be providing guests with an exclusive 10% off discount if they're staying for four nights or more. Tribeca Blu Hotel is also conveniently located and positions guests so that they are near a variety of top New York activities and attractions to explore. The prices are affordable, and the hotel itself was recently renovated. Check out all of NYCTourist.com's top picks for where to stay in NYC this Easter to find the best deals at the finest hotels this Spring 2013.
New York City is a hotspot for fun Easter activities, so why procrastinate in planning an Easter holiday getaway when a fantastic time is all but guaranteed for the whole family?