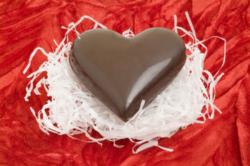 International chocolatiers can have difficulties with distribution in the U.S. consumers could find shortages from retailers online and offline.
Cleveland, Ohio (PRWEB) March 21, 2013
Easter is one of the few holidays in North America where candy is one of the largest sellers by retailers. Easter is currently second to Valentine's Day for candy sales according to retail industry data. The HouseChocolate.com company is now discounting Easter chocolate and candy assortments online. This company is a leading provider of domestic and internationally produced chocolate, and is now providing lower prices for the holiday season. All discounts applied to online orders are reflected in the shopping cart before checkout at http://housechocolate.com/2215-Chocolate_Gifts.html.
Chocolate assortments are one way that consumers use to sample multiple types of chocolate in one package. One drawback to some retailers providing chocolate to consumers is the variety that can fluctuate. International chocolatiers can have difficulties with distribution in the U.S. and consumers could find shortages from retailers online and offline.
The new chocolate and candy discounts that are published online are one way that this company is providing additional resources to sample and purchase chocolates from all parts of the world.
Switzerland, Germany and the United States represent three of the largest countries producing various types of chocolate in the world. New types of chocolate are now produced that help consumers with dietary choices. Sugar-free and lactose-free chocolate types are now provided at the HouseChocolate.com website.
These different styles are in addition to culinary chocolate that is difficult to locate online for reduced prices. This company has recently added this inventory to help expand its offerings to online buyers.
In addition to the chocolate discounts now published, this company is now providing expedited shipping for all orders. This new shipping method is expected to remain in place throughout 2013. All orders processed online are now expedited for shipment on the same day. This effort is designed to reduce or eliminate shipment delays that can happen with online retailers. The complete company inventory is available for viewing online and orders can be placed 365 days a year. Gift certificates and other incentives are now currently being planned for introduction later this year.
About House Chocolate
The House Chocolate company is a leading retailer for chocolates and gift basket assortments on the Internet. This company selects lower than MSRP pricing to offer to consumers. Thousands of chocolates and related products are now stocked by this company from manufacturers around the world. This company processes all of its orders on the same day as received. The House Chocolate company now expedites all shipments to North America and other countries to help buyers receive all packages faster. New inventory is added to regular basis for online viewing.