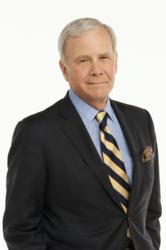 Washington, DC (PRWEB) March 19, 2013
On April 16, Easter Seals Serving DC | MD | VA will honor legendary broadcast journalist Tom Brokaw, award-winning actor Gary Sinise and Citi for contributions to military, veterans and their families at its annual Advocacy Awards.
The dinner event will focus on achievements in veterans employment and recognize individuals, corporations and foundations that have transformed the landscape for people with disabilities and special needs. Interviews are available upon request.
Who: Tom Brokaw, NBC News correspondent; Gary Sinise, actor and founder of the Gary Sinise Foundation; Chair Candi Wolff, executive vice president and head of Global Government Affairs for Citi; and Honorary Chair Deborah Mullen, advocate for military families and wife of Admiral Mike Mullen (Ret.), 17th chairman of the Joint Chiefs of Staff.
What: The Advocacy Awards Dinner is an annual event hosted by Easter Seals Serving DC | MD | VA. Press interviews with honorees will be available during the dinner's VIP reception upon request.
Where: Grand Hyatt Washington, 1000 H St. NW, Washington, DC 20001
When: Tuesday, April 16, 2013—5 p.m. reception and exhibits; 7 p.m. dinner
Interview requests: Media may also request pre-event interviews with Citi's Candi Wolff, the 2013 Advocacy Awards Dinner chair, and Lisa Reeves, president and CEO of Easter Seals Serving DC | MD | VA, as well as other Easter Seals representatives and recipients. Interviews with Tom Brokaw and Gary Sinise will be scheduled as time permits. Please make all interview requests to Kelly Ann Collins via email (kellyann@gmail.com).
For more information, please visit http://www.advocacyawards.org.