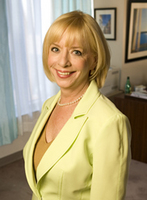 The EB-5 Investor green card is ideal for investors who want their children to attend school in America and obtain preferential treatment in college admissions, allowing investors to live and work anywhere in America.
Washington, DC (PRWEB) November 9, 2010
Quick Pathway to Immigrate to America for EB5 Investors is Topic of Dubai Seminar by Prominent Washington, DC Attorney on November 28th
Famed Washington, DC immigration attorney Jan Pederson will personally be in Dubai on November 28, 2010 to give a seminar on how to obtain a green card to America as an investor. Pederson, an A/V rated U.S. attorney and expert on the EB-5 investor greencard programs, will travel to Dubai and offer for the first time free, personal consultations to interested and qualified investors at select dates and times during November 28, 29, and 30 as well as at a separate seminar. The U.S. immigrant investor program has no requirements as to age, business experience, or language skills and provides permanent residency in the United States for you, your spouse and unmarried children under the age of 21. Adult children and their spouse and children can be gifted the investment funds and join you in the U.S.! Farsi speaking immigration consultants will also be present.
Registration is now open online at Pederson's website, http://www.usvisainfo.com/EB5
By popular demand and to meet growing demand, personal consultations are now available on November 29 and 30 also.
Pederson, an award winning and highly respected attorney known throughout America and the Middle East, is head of a full service immigration law firm, Pederson Immigration Law Group in Washington, DC. She focuses her practice on EB-5 investor green cards, working with a team of dedicated advisors and representatives from EB-5 Regional Centers to provide investors with a well researched, comprehensive immigration strategy. While no attorney can promise a safe investment, Pederson and her team work tirelessly to provide investors with the education they need to make informed decisions, selecting the best and safest EB-5 Regional Center investment.
Speaking at the seminar will be Henry Liebman, President and Co-Founder of the American Life EB-5 Regional Investment Center based in Seattle, Washington. Mr. Liebman co-founded American Life Inc. in 1996. American Life Inc. is the oldest continuously operating Regional Center in the United States with over 700 investor green cards approved for investors in his USCIS pre-approved Regional Center.
Visit Pederson's website, http://www.usvisainfo.com/EB5 for more information on EB-5 investment visas and to register for a free personal consultation in Dubai.
###