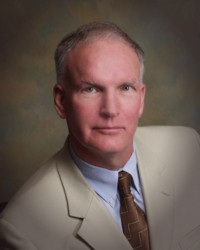 Writing Elusive Peace was a way to help de-mysitify the process of negotiating peace.
Fresno, CA (PRWEB) September 06, 2011
Douglas E. Noll's book Elusive Peace-How Modern Diplomatic Strategies Could Better Resolve World Conflicts (Prometheus 2011) is now available as an E Book http://www.amazon.com/Elusive-Peace-Diplomatic-Strategies-ebook/dp/B0051P276Y/ref=pd_rhf_p_t_1).
Trial Lawyer turned Peacemaker and International Peace Consultant Douglas E. Noll outlines the necessary skills and specialization needed to resolve world conflicts through his book. "From years as a trial lawyer, I began to realize there was a better way to resolve conflict. Becoming a professional mediator and studying the dynamics of mediating emotionally charged individuals and groups led me to realize that U.S. peace negotiations fail because peace strategies are outdated. Writing Elusive Peace was a way to help de-mystify the process of negotiating peace, and teach basic human interaction dynamics that lead to stalemates and ongoing conflicts," Noll explains.
"Everyone wants world peace. From churches praying, to entertainers singing for it, peace is every community's deep- rooted desire. However, today's worldwide peace landscape remains elusive. More countries than ever are engaged in civil unrest and military clashing, too often resulting in families fleeing war zones to become refugees facing famine and disease," Noll says.
"It is urgent for U.S. citizens to become informed about this country's policies in areas of conflict. While the U.S. supports humanitarian efforts in countries like Libya where power is abused and innocent citizens suffer under tyranny, there is more to the story. Overthrowing a leader after decades of abused power is fodder for chaos and internal strife. While Libyan rebels have succeeded in Gadaffi's departure, the country now requires immediate intervention from highly skilled mediators to step in and assist the country's transition. I teach diplomats and leaders how to do this," Noll explains.
Noll's compelling narrative turns complex information into understandable language for everyone. Noll explains in Elusive Peace that the source of all conflict starts with long held beliefs and hard-fisted dogma. "I can't simplify the skills needed to break down barriers between groups who are on opposite sides of issues. However, I outline the steps necessary to avoid the examples we have witnessed from the major conflicts of the age wreaking devastation after allies step in to overthrow tyranny. Well-intentioned sentiments, military assistance, and financial support can help humanitarian efforts, but can also create victims out of families, women and children fleeing gunfire, leaving their communities and homes. Without a strategic plan and ongoing support to re-build infrastructures and create laws, innocent families will face illness, famine, and violence—a picture we have seen played out too many times around the world, with or without U.S. intervention. With Syrian activists following Libya's path, the U.S. and Britain have demanded strict new international sanctions to force Assad from office, and unfortunately the field for human suffering could grow."
After a successful 22 year trial career, Douglas E. Noll found litigation to be a wasteful way to resolve conflicts, and earned his Masters Degree in Peacemaking and Conflict Studies. Since then, Noll has dedicated his life to mediation and peacemaking. Today, Douglas is a nationally recognized mediator, international peace advocate and speaker. He hosts The Doug Noll Show, a weekly radio program dedicated to giving a voice to international peacemakers. His current pro bono project is training murderers committed to life sentences in the largest women's prison in the world to become peacemakers and mediators. Noll is interviewed by columnists, journalists, radio hosts for his advice and commentary on world events as they relate to conflict and resolution.
Noll was recently selected from a worldwide search as one of 194 mediators to be included in the International Who's Who of Commercial Mediation.
Professionally, Doug is a Distinguished Fellow of the International Academy of Mediators, a Distinguished Fellow of the American College of Civil Trial Mediators and on the American Arbitration Association panel of mediators and arbitrators. Doug was one of the first U.S. mediators certified under the international mediator standards established by the International Mediation Institute based in The Hague, Netherlands.
He is an author of the books Elusive Peace: How Modern Diplomatic Strategies Could Better Resolve World Conflicts (Prometheus, Spring 2011), Sex, Politics & Religion at the Office: The New Competitive Advantage (Auberry Press 2006), with John Boogaert, and Peacemaking: Practicing at the Intersection of Law and Human Conflict (Cascadia Publishing House 2002), and numerous chapters and articles on peacemaking, restorative justice, conflict resolution and mediation. He is a sought after mediator trainer, lecturer, speaker, and continuing education teacher. Doug has been recognized as one of the Best Lawyers in America by U.S. News & World Report and is a Northern California Super Lawyer in Alternative Dispute Resolution. He has mediated over 1,500 conflicts, including business disputes, clergy sexual abuse cases, victim-offender criminal cases, and large litigated cases. His particular interest is in deep, intractable conflicts where emotions are running high.
As Noll became interested in international mediation efforts Noll observed that international mediators, for the most part, were inexperienced in the science and art of mediation. Their rookie mistakes were making things worse, often leading to genocide or further war. Unfortunately, political leaders, diplomats, special envoys, and retired generals are often appointed to a job for which they are not trained nor have sufficient aptitude. Elusive Peace shows why we can no longer afford to allow political, diplomatic, and military leaders mediate peace accords. They simply don't know what they are doing. For more information visit http://www.elusivepeace.com. For media inquiries contact Diane Dennis, Inspired Media Communications (http://www.inspiredmc.com) at 503-678-1356.
###