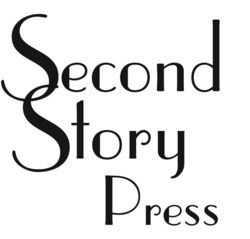 We want to reach our readers wherever they are looking for books. And now with the huge number of people reading ebooks, we are thrilled that they can find our titles in digital as well as in print
Toronto, Canada (Vocus) November 2, 2010
Second Story Press, an independent publisher of children's and adult books based in Toronto, is one of the first Canadian publishers to make its ebooks available on Apple's iBookstore. The iBookstore is included in the free iBooks app for iPad, iPhone and iPod touch. Select Second Story Press titles are now available on iBookstore, with more available in the coming weeks.
A large number of Second Story Press' nearly 200 published books will become available to consumers as ebooks on iBookstore by year's end – including the children's book Hana's Suitcase, the award-winning true story of the search for a young victim of the Holocaust.
Second Story Press' ebooks have also been available since the summer through the Kobo ebookstore, and the company hopes to be selling ebooks through a number of other online retailers by next spring. Second Story Press is happy to be part of the leading wave of Canadian publishers who are making their books available to readers who enjoy the digital reading experience. According to the company's president and publisher, Margie Wolfe, this is part of a larger process of engaging with readers online, from the Second Story Press website to social media sites like Facebook and Twitter (@_secondstory). "We want to reach our readers wherever they are looking for books. And now with the huge number of people reading ebooks, we are thrilled that they can find our titles in digital as well as in print" says Ms. Wolfe.
Currently featured on Apple's iBookstore Canada is Second Story Press' new book, Gladdy's Wake, a novel that combines the events of the 1920 Wall Street bombing with a modern-day terrorist plot in a story of obsessive love, political fanaticism, and family secrets. Also featured is the teen novel thinandbeautiful.com which tells the story of a teenage girl caught up in the world of pro-eating disorder websites. The press has long been known for its strong female characters and its themes of social justice and children's empowerment.
###